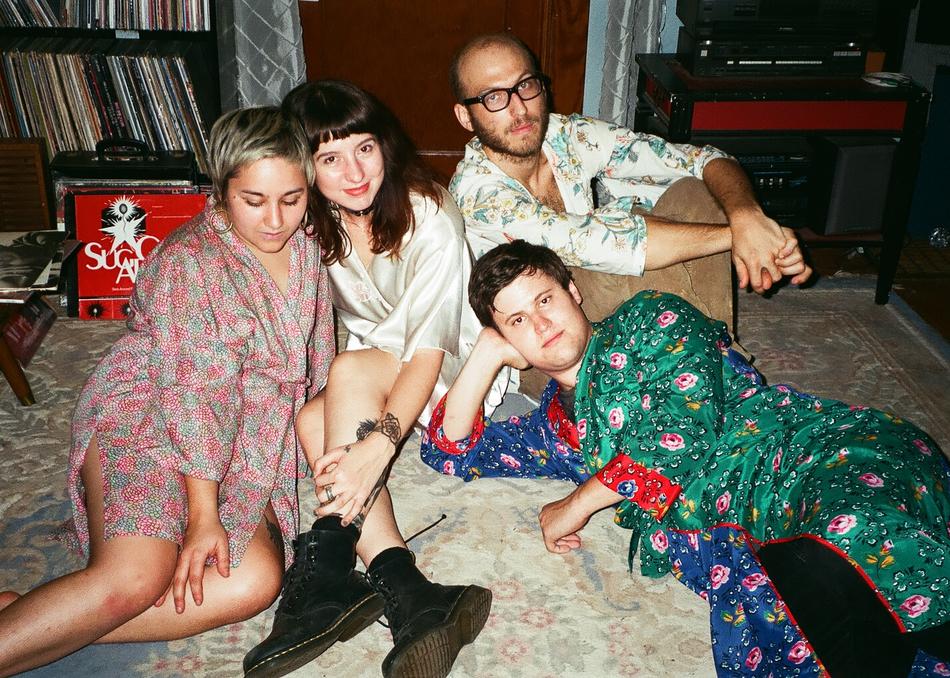 Idle Bloom - Hive
Idle Bloom is a four-piece that is emboldened through textures. The Nashville based band released their debut EP, "Some Paranoia" in the fall of 2015.
"Some Paranoia" is the perfect showcase of Idle Bloom's need to explore sound. No two songs sound alike, and yet it reads like a cohesive story. The way this band accesses different states results in a complex sonic weave. They defy being subjected to one genre and, in turn, blow away listeners with their unique onstage presence and sound that cannot be duplicated.
On a beautiful piece of property in rural Tennessee, in the year 2015, the band set out to record their debut full length with friend and engineer, Kyle Gilbride (Waxahatchee, Girlpool). "Little Deaths" is a record that channels a wide spectrum of experiences and inspirations. As people, Idle Bloom's influences are all over the map. Naturally, when that is the case, songs are pulled and stretched to the limit and for Idle Bloom, nestled perfectly between pop, sparkly psych and the golden age of college rock. (Think, Dinosaur Jr., The Breeders)
"Little Deaths" is a collection of stories about life, rebirth, frustration, banishing evil and so on. This record takes you through a myriad of experiences and, much like their live show, thrives off of dynamics and sharp turns. The songs are haunting yet empowering; enticing with lyrics and vocals that demand to be heard. Supported by a powerful rhythm section, guitar leads soar by each other, coming close to crashing but never do. One can feel the energy seeping from every track.
With a drive that is fundamental to evolving, Idle Bloom continue to live the philosophy of many bands before them; to always be working. Coming from different creative backgrounds, their DIY approach has led them to be hands on in every aspect. Making their own videos, taking photos and creating concepts that pull a common thread through all that they do. Olivia, Katie, Weston and Gavin will continue to tour and write and live with their pets. Thanks for listening.
Subgenre: Indie Rock
From: Nashville, TN