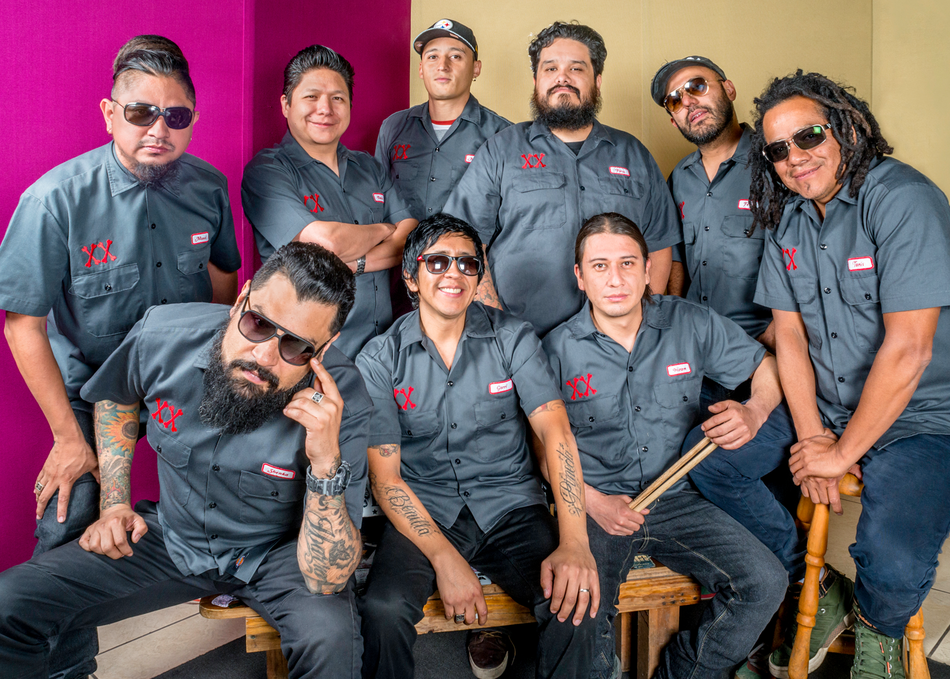 With 21 years of experience and eight albums including a DVD, Panteón Rococó is the most emblematic ska-fusion group in Mexico. The band formed in 1995, having as a background the Zapatista uprising which inspire the members on their political stand and influence their songs. The band is known for their fusion of many music genres, including ska, punk and rock, which give them a unique sound and deliver concerts that remain full with the same energy and enthusiasm as when they started, making every performance unforgettable.
They have performed in major music festivals in Mexico and around the world. Their international tours have taken them to travel around Europe, United States, Canada and South America, allowing them to spread their music to every corner of the map. Almost a year and a half after celebrating their great XX years of uninterrupted trajectory concert and the beginning of their "Y Queremos Más" [And We Want More] Anniversary Tour, Panteón Rococó, captured on a recorded DVD+CD the festivity in the ARENA CDMX on July 4th, 2015 and achieved a record attendance of more than 22,000 fans. The live album and DVD were released on July 2016.
The band performed last December at the Palacio de Los Deportes in CDMX where they finalized their long tour which started 18 months earlier, and once again successfully sold out their concert with more than 21,000 loyal fans who continue supporting the band, making headlines as one of the most attended live concerts by a Mexican rock band and showing the group's path is still long and does not plan to stop anytime soon.
Subgenre: Ska
From: Mexico City, MEXICO