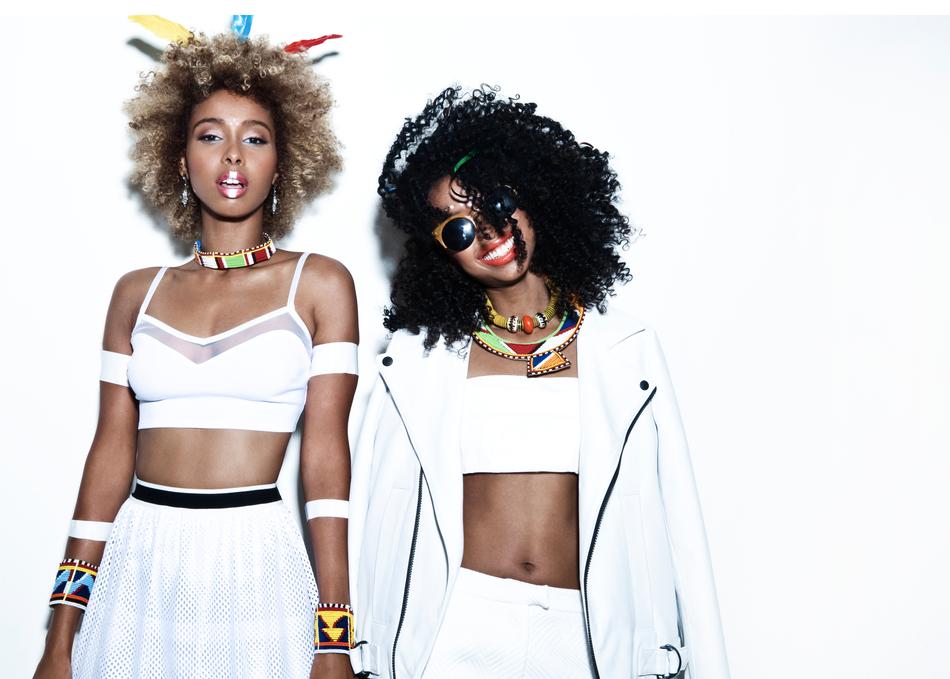 Faarrow - Chasing Highs
FAARROW, formed by singer/songwriter duo, Siham and Iman Hashi, were born in Mogadishu, Somalia. Fleeing their homes to escape civil war, the sisters and their family relocated to Toronto, Canada as Refugees. Early into their teens the sisters identified their music ability but told no one for fear of the cultural taboo. When they finally made the decision to pursue a music career, they moved to Atlanta, Georgia to begin their journey.
In Atlanta the sisters began recording and within six short months, caught the attention of Universal Motown. After sometime at the label and no debut, they decided it was time to move on (figuratively and literally). Iman and Siham then made the move to Los Angeles as free agents. Wasting no time, they were back in the studio crafting a new sound.
Iman, meaning 'FAITH' and Siham, meaning 'ARROW' gives light to their name, FAARROW. Their music has evolved into a drum heavy fusion of World, Hip hop and Pop music. The sisters released their E.P "LOST" in 2016 and are now working on their album.
Iman and Siham also serve as U.N. Spokes People with the U.N. Refugee Agency and are actively involved with humanitarian efforts for organizations alike.
Subgenre: R & B
From: SOMALIA / Toronto, ON, CANADA