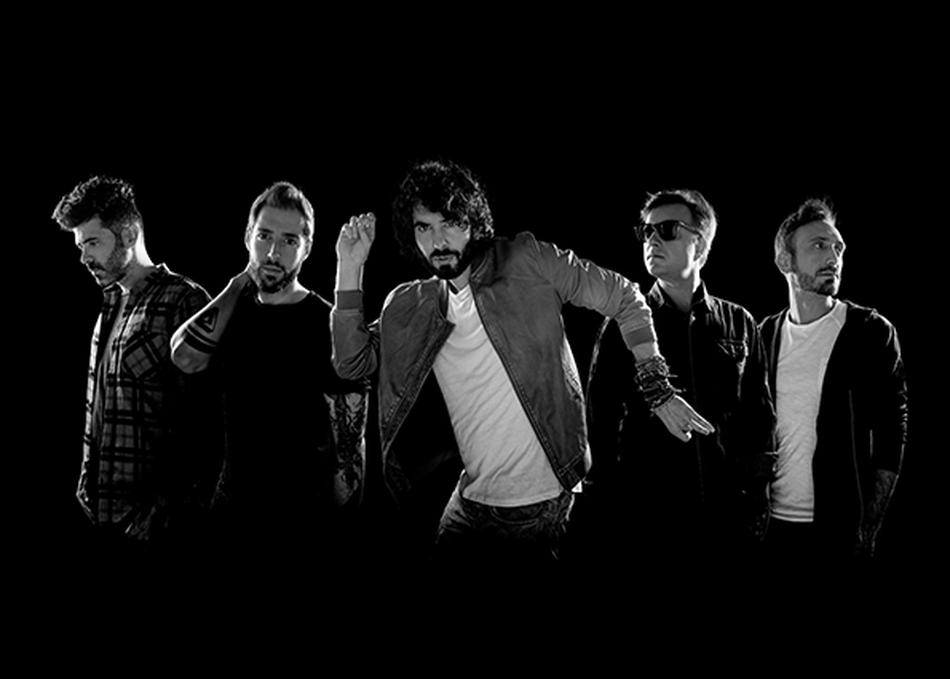 IZAL - Pequeña Gran Revolución
All takes a 180º turn in the way of understanding music and its management. After many years working separately, five musicians join forces to consolidate in just one year; based on pure effort and quality, and starting a new musical project from scratch: IZAL. Its music above all else.
Coming from different previous projects, with over 10 years of music behind them, five musicians formed IZAL in late 2010. With Mikel Izal, vocalist and composer, leading a formation completed by Alejandro Jorda (drums), Emanuel Perez (Bass) Alberto Pérez (Guitars) and Ivan Mella (Keyboards). Entirely self-managed and in just a few months together, they achieved the chance of playing at the SONORAMA festival, a frontline benchmark of national pop-rock bands.
Their three albums to this date, Magia y efectos especiales (2012), Agujeros de gusano (2013) and Copacabana (2015), have been like the three steps that have marked their relentless progression, backed up by awards like the one that the Rolling Stone spanish edition gave them in 2013 as the best newcomer band. They are often compared with Vetusta Morla, Supersubmarina, Standstill or even Two Door Cinema Club, but their mastery to encapsulate cryptic lyrics in breathtaking and danceable is something that appeals to their own ability, more distant each day from their obvious references. Surely, this is one of the reasons why Izal are one of the few spanish bands capable of putting the sold out tag in any indoor venue, some weeks before they concerts are being celebrated. They are also one constant presence in the biggest spanish festivals, as headliners in most of them last summer 2016.
In SONORAMA Festival they played after Mando Diao last year, for example, and they shared the main stage also with The Hives. In Arenal Sound Festival, with groups like Two Door Cinema Club or Kodaline. Last year, IZAL made a North American Tour with lot of success, they played in cities such as Chicago or New York.
Next year 2017, IZAL is going to finish in Spain their "Copacabana" Tour, with 8 unique shows in stadiums and big auditoriums.
Subgenre: rock
From: Madrid, SPAIN