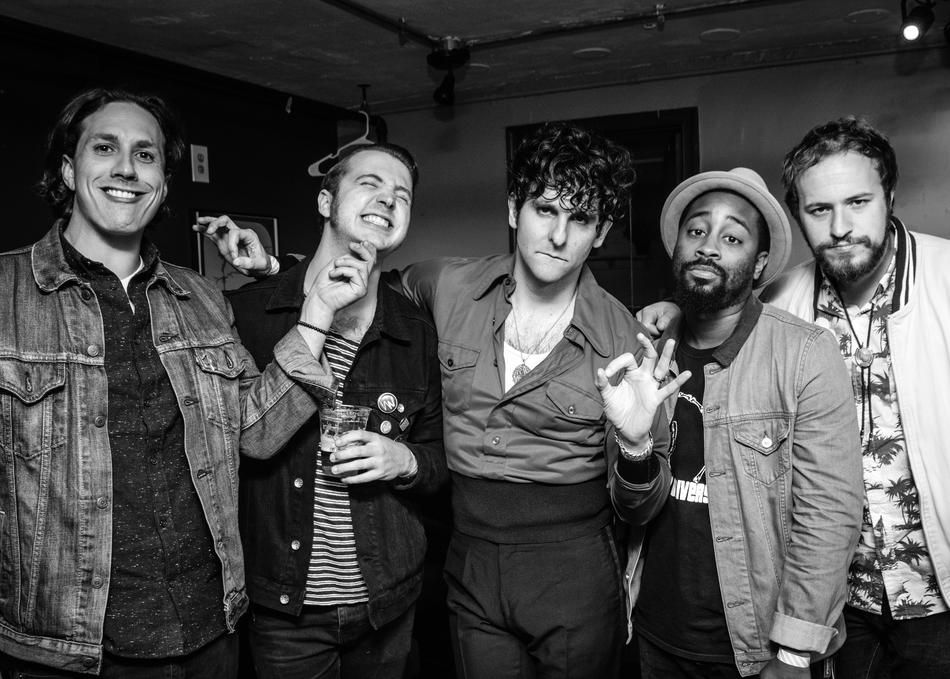 Low Cut Connie is a rock n roll act from Philadelphia, fronted by piano-pounding firebrand Adam Weiner. Their song "Boozophilia" was chosen by President Obama for his Presidential Playlist, and the New York Times recently said "their live show is a phenomenon." The band has toured across the USA and Canada over the last 4 years building a diverse, passionate fanbase with their wild and loose stage show.
Their first three LP's (2011's Get Out the Lotion, 2012's Call Me Sylvia, & 2015's Hi Honey) have been acclaimed by many in print and radio, including NPR, Rolling Stone, MOJO, Huffington Post, and Sound Opinions. Legendary music critic Robert Christgau, aka the Dean of American Rock Critics, famously wrote "Low Cut Connie rips shit up." Sound Opinions / NPR critic Greg Kot recently said of the band, "Low Cut Connie is the essence of what rock n roll should be."
In 2017, the band will release a pair of new LP's, two halves of a double album they recently recorded at the legendary Ardent Studios in Memphis TN.
Subgenre: Soul
From: Philadelphia, PA