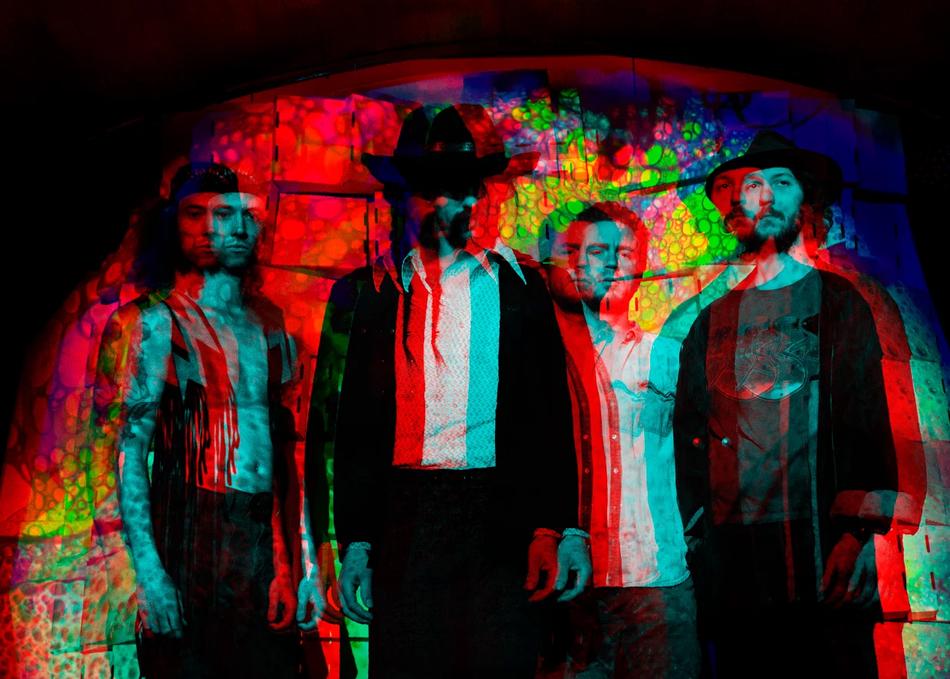 credit: James Newell Osterberg, Jr.
Ecstatic Vision - You Got It (Or You Don't)
Ecstatic Vision come out of hiding in 2017 with their new psychedelic-rock album RAW ROCK FURY. RAW ROCK FURY is the 2nd LP for the band, and follows 2015's critically acclaimed SONIC PRAISE, which saw them traverse the globe with the likes of UNCLE ACID & the DEADBEATS and YOB. RAW ROCK FURY exhibits the band locking in on primordial-caveman-esque Detroit rock grooves, krautian motorik sounds that recall that obscure one-time collaboration between NEU and the MC5, grimy harmonica flourishes that evoke Beefheart as his rockinest, and the Hawkwindian primal world heavy psych their debut showcased to the world's respite. All of this is captured on one of the dirtiest sounding recordings since KICK OUT THE JAMS. Miss the times when heavy rock records had that bone crushing girth to their recordings that made you just want to keep turning it up? Do you crave that searing acid rock guitar sound from back-when, before Funkadelic's sound got corny? Do you miss the days when rock recordings were dangerous? If so, you must crave RAW ROCK FURY.
Subgenre: Psychedelic
From: Philadelphia, PA