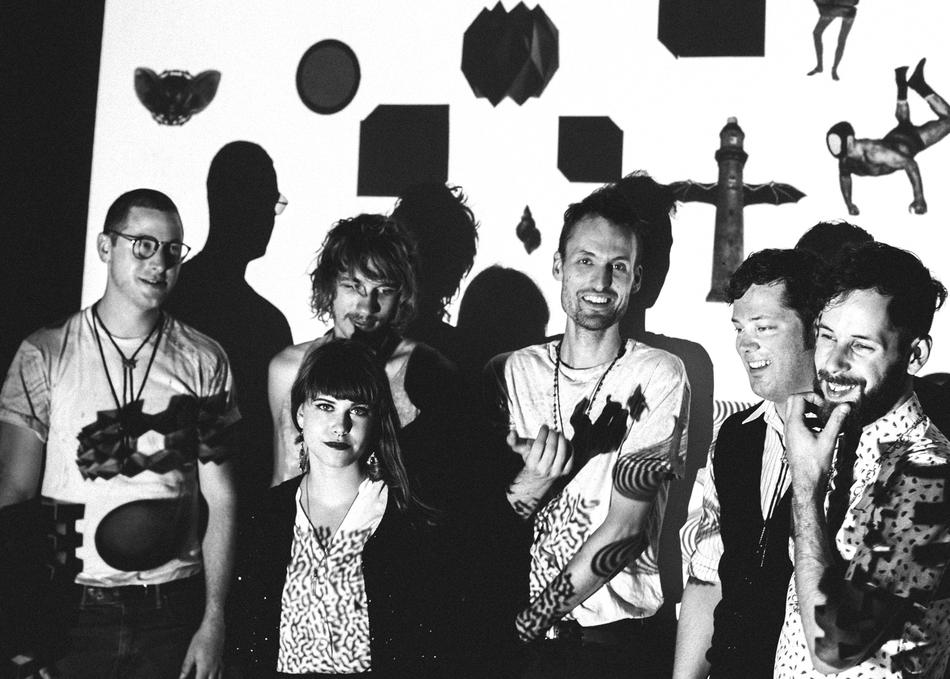 I.D.A.L.G. - DEMI-SERPENTS
POST DYNASTIE, LP
I.D.A.L.G. has become recognized as one of the most phenomenal representatives of Montreal's new and incredible underground psych garage scene. I.D.A.L.G. has re-appropriated San Francisco's "positive destruction" sound and screeches with cult power too, harkening back to the original fuzz years too: Here Are The Sonics!!! (The Sonics, 1965), (Turn On) The Music Machine (The Music Machine, 1966), and Vincebus Eruptum (Blue Cheer, 1968).
A first LP for the six piece fronted by Jean-Michel Coutu — a producer who gained notoriety in the scene from his work with Pypy (Slovenly Records) and Jesuslesfilles, among others — and Yuki BT. Post Dynastie, the first release to bear the acronym's five letters, unfolds at the juncture between studio recording and live performance experience.
Released on Teenage Menopause (Europe) and REC (Canada) on November 2015, the nine tracks are ordered to chronologically follow the myth of half-serpent, half-bird Toltec god Quetzalcoatl, summoning in turn conflict, temptation, shame, divine immolation; famine, unrest, a city's decline; to finally reach into the darkness of the slowly approaching apocalypse. Drifting over the dirty and abrasive sounds of their psych-punk and proto-stoner rock, the raw lyrics rip into invasion, disorder, instability, and the individual's capacity for total adaptation when controlled by another being or under aristocratic rule.
As part of the roster of Bonsound (Canada) and U-Turn Touring (Europe), the band recently toured France, Germany, Belgium, Spain and Canada and has been invited to play many major events in the last year, NRMAL (Mexico), Le Printemps de Bourges (France), M for Montreal (Official Selection), Les Francofolies de Montréal as well as Pop Montreal. The band also shared the stage with bands such as Thee Oh Sees, Yonatan Gat, JC Satan, Duchess Says, We Are Wolves, Les Marinellis and many more.
Subgenre: Psychedelic
From: Montréal, QC, CANADA