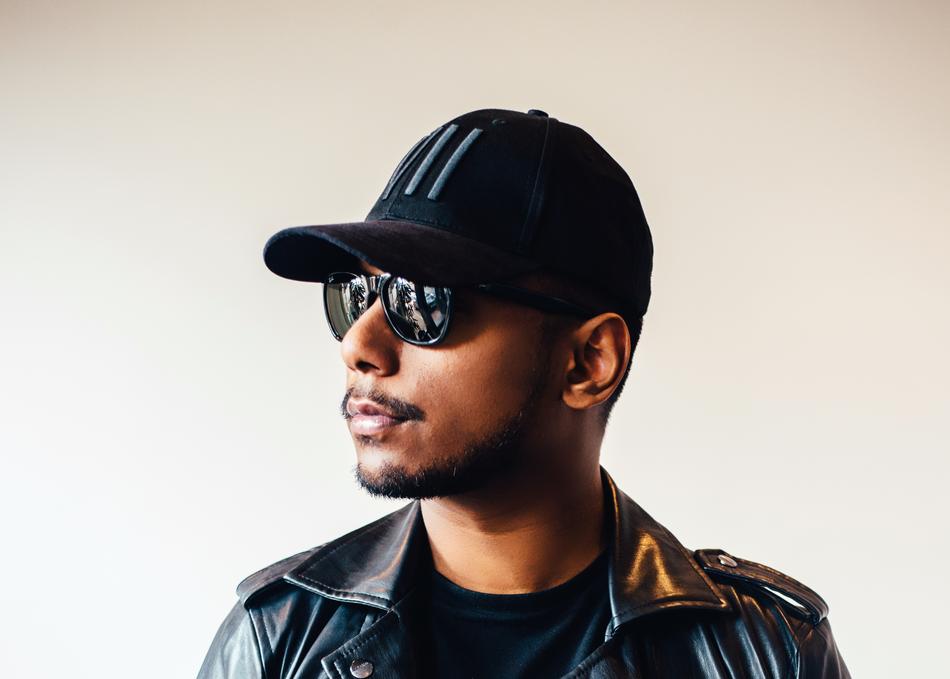 Rude Kid - Peng Tings
Regarded as one of the elite grime producers, Rude Kid is able to cite Skepta, JME, Wiley, Shy FX, Ghetts and Giggs amongst his fans and collaborators. His hunger for music and an ever evolving sound results in continuous support from tastemakers at radio such as Mistajam and Annie Mac whilst you'll find his records being played out in the sets of DJ Target and Boy Better Know's DJ Maximum. Chase and Status have highlighted him as "the next to blow" and his music is synced to adverts for brands such as T-Mobile, MTV and Trident.
Aside from his production, Rude Kid is a DJ in his own right and his skills have awarded him with additions to the line up's of Glastonbury, Love Box, Wireless, Parklife, Reading & Leeds and taken him to Australia, Ibiza, Prague, Austria and throughout Europe.
Rude Kid's first taste of music was during school, however the love affair blossomed in college when his instrumentals started being picked by grime pioneer Logan Sama and being played on his flagship show on Kiss FM. 2009 saw the first real break for Rude Kid when Ghetts vocaled 'Sing 4 Me' paving the way as one of the earliest grime singles to be signed to All Around The World (Universal). The momentum quickly increased. Mistajam made follow up release 'Jack Daniels' his 'Jam Hot' and throughout the scene Rude Kid became renowned for his deep, dark grime instrumentals and diversity as a producer, placing him in high demand.
Independently he released his 2010 instrumental album, 'Are You Ready' followed closely by the 'Always Ready' E.P, which placed him further in to the spotlight and by 2011 his profile had built to the point that Sony Music put an offer on the table. Rude Kid released his first major label single 'Get Busy' featuring Skepta via Sony Music on 27th July 2012. The track was selected as Zane Lowe's 'Next Hype' for his show on BBC Radio 1.
On departure from Sony Music, Rude Kid embraced the independent world once more and in late 2012, released his 'One Week' E.P as a free download, which was titled as such due to the fact it was created in just one week. The E.P received 30,000 downloads in the space of two months.
A surge of energy and music was set to follow throughout 2013 as Rude Kid released a new E.P every three months throughout the year. 'What The Hell', 'We Love Bass' and 'Flippin Hell' all continued to create recognition for Rude Kid allowing him to branch in to alternate routes throughout 2014, seeing him take guest DJ shows on radio stations such as Rinse FM, firmly establishing himself within numerous lanes that promoted his various skills.
'Outer Space' was released in February 2015 spawning the instrumental 'Shaky', which became the lead campaign track for Boy Better Know in the Red Bull Culture Clash and was used throughout their Red Bull documentary shot in Jamaica. May saw the release of lead grime emcee, JME's 'Integrity' album, featuring Rude Kid's production and peaked at number 12 in the UK album chart and number 1 in the R&B album chart. By June, Rude Kid was responsible for the widely playlisted 'Who's Dat' from Giggs and by July 2015 Bugzy Malone shot to the top of the charts gaining a number 8 on the official UK album chart with the release of his 'Walk With Me' E.P featuring breakthrough track 'Watch Ya Mouth' produced by Rude Kid. Lord of the Mics 7 was released in September and again hit the top 10 of the UK album charts, featuring further Rude Kid production.
On the 20th July, Rude Kid was back with his second E.P release of the year, 'Voices'. It was within this period of activity that he forged an alliance with the Relentless brand gaining access to their music studio. Rude Kid and Ghetts locked themselves away for a week and by November 2015, they were set to release a collaborative E.P that would become a game changer.
The 653 E.P was released on the 20th November spawning the biggest instrumental of the year in the form of 'One Take'. The instrumental saw over 5 million people rushing to YouTube to watch the likes of Ghetts, Stormzy, Chip, Yungen, Cadet & Youngs Teflon spitting their own variation over the beat. The E.P itself topped the iTunes chart and gained huge radio and online attention from critics and tastemakers. Following its release, momentum continued to grow seeing his music synced to YouTube channels with multi-million audiences and producers from films 'Sket', 'Freight' and 'The Intent' requesting his music.
As 2016 came to pass, the year began with the release of 'Noah's Ark', aptly named to refer to the flood of content from the producer, receiving reviews by mainstream music publications such as Mixmag and DJ Mag. At the launch party of 'Noah's Ark', Rude Kid and Ghetts exclusively performed a new single, 'Peng Tings' set to be released in the Summer of 2016 and a new collaborative E.P was announced.
Rude Kid embarked on a series of DJ gigs throughout the UK with fellow producers and DJ duo, Chase & Status and continued to verify his talent as a DJ through high profile features including his Back2Back with DJ Target and his Sixty Minutes with Mistajam across the BBC Radio 1 and 1Xtra network as well as securing sets at Glastonbury, Reading and Leeds, Wireless and Lovebox festivals. In an announcement made on the 7th June, 16, Rude Kid confirmed his brand new grime show on national station, Kiss FM. The show would be an hour long and broadcast across the network at 10pm every Sunday, followed by repeats of the show on sister station Kiss Fresh on Tuesdays. The show first aired on 12th June 2016 and featured exclusives, brand new music and news from the frontline of grime, making it innovative and pioneering.
On September 7th Rude Kid was named ' Producer Of The Year ' at The GRM Rated Awards.
Subgenre: Grime
From: London, UK-ENGLAND