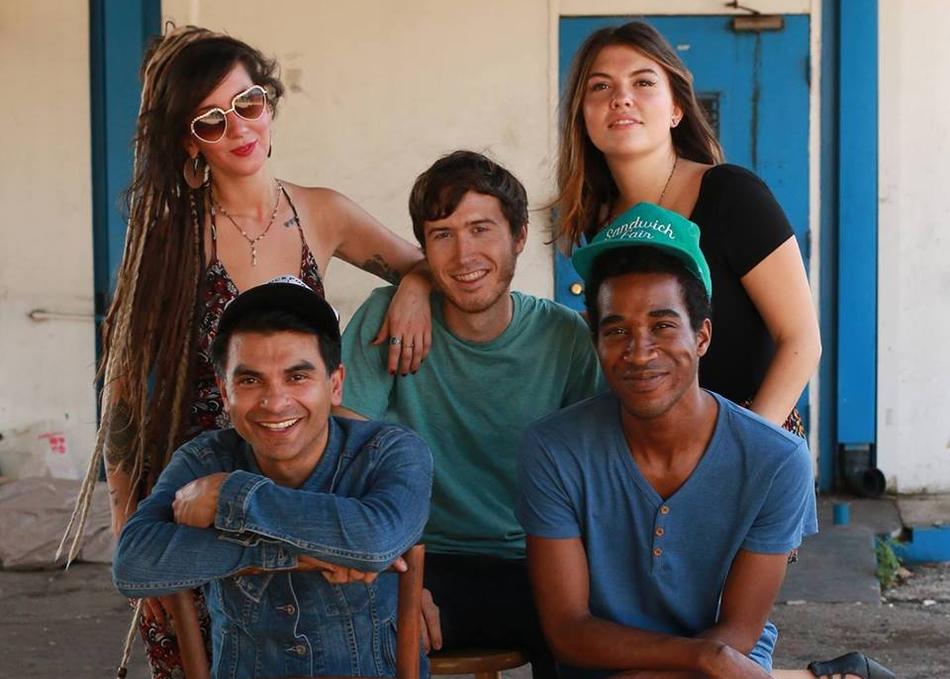 Los Coast - Monsters
LOS COAST'S MUSIC IS A PUNCHY, PSYCH-TINGED, LYRICAL VARIETY OF SOUL. FOR THE BAND, COMPRISED OF TREY PRIVOTT, JOHN COURTNEY, MEGAN HARTMAN, DAMIEN LLANES, AND NATALIE WRIGHT, THIS STYLE OF MUSIC IS A UNIQUELY EFFECTIVE MEDIUM OF COMMUNICATION.
LOS COAST FORMED LIKE VOLTRON, AND TREY HAPPENED TO BE THE HEART. HE IS LOS COAST'S "STAX-WORTHY" VOCAL FEATURE. TO PUT IT SIMPLY, "THERE'S SOMETHING ABOUT TREY'S VOICE THAT RESONATES WITH YOU." HE WAS INTRODUCED FIRST TO JAZZ—BY HIS UNCLE HIRAM BULLOCK—BUT TREY'S MUSICAL ENTHUSIASM EMBRACES GOSPEL, PUNK ROCK, FOLK, AND HIP-HOP, AMONG OTHER GENRES, AND HIS ECLECTIC SONGWRITING STYLE REFLECTS HIS CATHOLIC MUSICAL INTERESTS.
JOHN IS A MULTI-INSTRUMENTALIST WITH A PARTICULAR APTITUDE FOR KEYBOARD AND LEAD GUITAR. JOHN'S STYLE IS DEEPLY ROOTED IN AMERICANA AND HEAVILY INFLUENCED BY AN APPRECIATION OF MUSIC THEORY, DEVELOPED STUDYING MOOD, TEXTURE, AND COMPOSITION AT BERKLEE COLLEGE OF MUSIC.
LOS COAST IS COMPLETED BY MEGAN ON ELECTRIC BASS, DAMIEN ON DRUM KIT, AND NAT ON KEYBOARD. THE GROUP OCCASIONALLY FEATURES A LIVELY GROUP OF HORN PLAYERS AND SUPPORTING VOCALISTS. THE BAND RECENTLY RECORDED ITS DEBUT ALBUM IN ATHENS, GEORGIA, WITH PRODUCER DREW VANDENBERG (TORO Y MOI, DRIVE-BY TRUCKERS, THE WHIGS, OF MONTREAL) AND HAS RELEASED TWO SINGLES, "SUMMER SAMARITAN" AND "SIMPLIFY." THEY PLAN TO RELEASE THEIR DEBUT ALBUM IN EARLY 2017. IN THE MEANTIME, THE GROUP PLAYS A THURSDAY-NIGHT RESIDENCY AT C-BOY'S HEART AND SOUL IN THEIR HOME OF AUSTIN, TEXAS; DEVELOPING THEIR SOUND WITH EVERY PERFORMANCE.
Subgenre: Indie Rock
From: Austin, TX