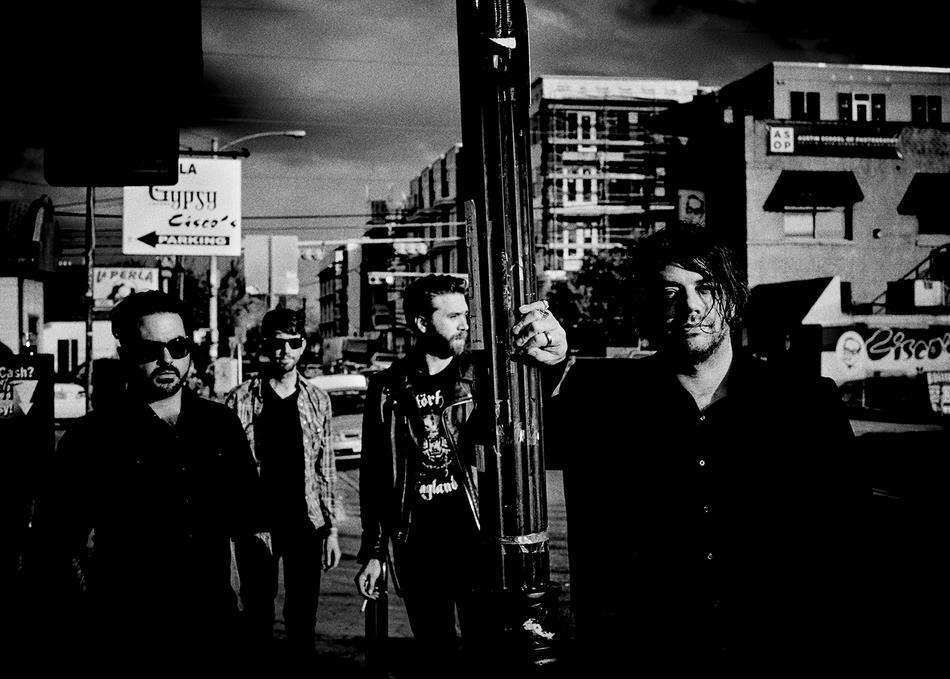 Near the icy waters and snow-covered shores of Brighton Beach in Brooklyn, New York, Jeff Klein locked himself in a rental house and did nothing but write for a month. A few blocks away, in the Midwood area, sits the home in which his mother grew up. A prolonged illness had claimed her life a few years earlier.
"That was me coming to terms with the whole situation," the My Jerusalem frontman explains of his attempt to embed himself within his family history after many years of being on the road, touring. "I kept walking by this house my grandparents used to live in on Avenue H. I've never been very connected to family. I've romanticized the idea of family, but I think I was just trying to connect with something."
Klein, who normally resides in Austin, felt an immediate inspiration there and was prolific during these winter weeks near his mother's childhood neighborhood, producing 14 songs, 12 of which would come to be the band's forthcoming album, A Little Death.
"The little death," or "la petite mort" in French, refers to, well, an orgasm, and somewhere between the literal definition and the slang is where Klein situated the album. "Like any kid, I was obsessed with death and obsessed with sex. Some people grow out of it and start families and become normal people and some of us just stay the same," he laughs. "I'm still obsessing about the psychology behind death and sex."
This duality bleeds through on the album, which flexes a lurid sexual energy, reminiscent of something between Nick Cave and the Bad Seeds and Echo and the Bunnymen. Though My Jerusalem has been kicking around in some capacity since 2010, A Little Death is the first album with a solidified lineup. Previously, the band had been more of a collective, with contributions from Klein's revolving door of friends from previous projects, Gutter Twins and The Twilight Singers, and who had also played in bands like Cursive, Okkervil River, and the Polyphonic Spree. Now, with a full-time lineup of members including Grant Van Amburgh (drums), Kyle Robarge (bass), and Jon Merz (guitar, keys, horns), My Jerusalem is a true band, Klein says.
Alongside standout tracks like the high-energy "Rabbit Rabbit" and the slowed down banger "No One Gonna Give You Love," Klein also enlisted the help of another friend on A Little Death's opener, "Young Leather," singer Elle King, who contributes background vocals under the song's raging saxophone. The two have history back to when King was younger and used to work at the tattoo shop where Klein's friends would hang out. Her timeless voice is the perfect complement to the old-fashioned nature of A Little Death, an album which pays homage to a classic era of rock and roll, one that lacked pretension and focused on honesty in songwriting.
"The album has a throwback vibe to it," says Klein, who spent many nights walking around the time capsule of an area around his rental home, among the Russian immigrants and foreign culture of the New York blocks. "I feel like you can hear Brooklyn in the 50s and 60s in that record, or maybe it's my delusional mind."
Ultimately, through A Little Death, Klein was finally able to reflect on the family and personal issues he'd put on the backburner for years. "There's a recurring theme of fate, luck, desire, and consequence," he says of it, "and also, how to be more accountable as a human."
Subgenre: Indie Rock
From: Austin, TX