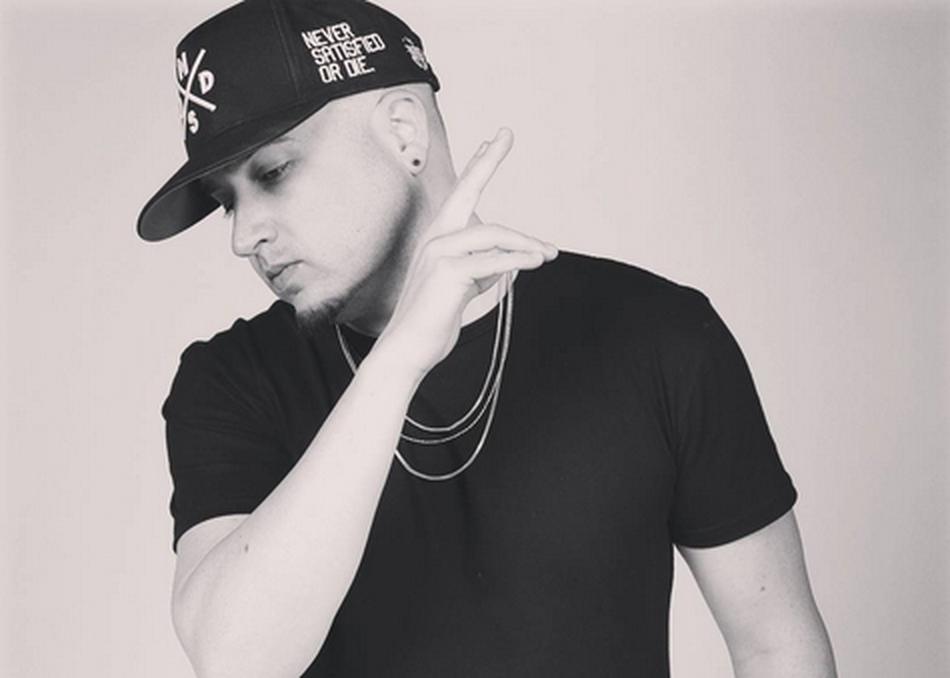 Born and raised in the Houston,TX DJ Grip grew up around music ever since he was a child. Being exposed to genres of music ranging from Rock,Techno,Country to Rap."I can honestly say Ive listened to almost every genre of music as a I grew up, I taught myself how to play the guitar when I was only 12 years old, and was in a band by the age of 14."Grip adds. But as Grip entered into High School in 1998 there was a new style of music emerging throughout the country's 4th largest city. The southern slowed or "screw" Houston movement began to become a force not only in Houston but the rest of the World. "I remember in High School we jammed Screw and Swisha House because it was different, we didn't want to jam what everyone else was jamming, we wanted ours screwed up."Grip remembers. Houston super artist that you now see everywhere today were just local names growing up for DJ Grip. "I saw first hand artist like Lil Flip, Paul Wall, Slim Thug, & Chamillionaire come from selling mix-tapes just in just Houston to selling albums world wide, so that was very motivational for me."
After graduating High School it was time for Grip to move on with his life. "I remember from like 2000-2002 I was young and getting into trouble. My family pretty much told me I had to move to Austin to live with my brother, because it would be good for me to get out of Houston." At the age of 18 he would make that move to Austin to go to school at a community college and eventually transfer to Texas State, but school would only entertain for so long. 1 year after his move to Austin, DJing would come calling. "I was tired of buying CD's to keep up with my favorite Houston artist's, so I just started making my own mixes on my computer, then the next thing you know I went bought some shitty Numark turntables and started practicing all day and night". While coming along as an aspiring DJ, now business partner DJ Since(a respected DJ and business owner at the time) would take an interest in Grip, eventually forming Dollaz N Since Ent together. Fast Forward 2017. Grip's dedication, hardwork and respect of the DJ craft has earned him and DNS over 10 nominations at the Southern Entertainment Awards ranging from Best Skillz, Best Intro and Best Rap Mix Of The Year. Along wih mutiple magazine features, South By Southwest appearances, Festival show bookings and more.
At still a young age, DJ Grip is still driving to accomplish more, but in just 8 years of DJin, he has risen to success throughout the south thanks in part to fellow partner and CEO of Dollaz N Since Ent. DJ Since. Having worked with and opened for legends/industry elites including Wiz Khalifa, Yo Gotti, Plies, YFN Lucci, Migos, UGK, Gorilla Zoe, YMCMB,Rick Ross, Slim Thug, Paul Wall, Scarface, Chamillionaire, DMX, Fabolous, Ne-Yo, Miguel and others, DJ Grip and DJ Since's Dollaz N Since movement has steady rose up the ranks in Texas. In just 4 years DJ Grip and DJ Since have distributed over 100,000 mix-tapes to the southern region and beyond, while Grip has separated himself from other DJs with his top of the line blends and remixes. After a 4 year stint as a top radio DJ in Texas, "I relied heavily on mix-tapes and touring , clubs and touring to maintain motivated, but as of now I am more focused on Producing and working with artist direct and building a movement." The "Down In Texas" mix-tape series has been stirring up talk all over the south with its originality and quality considering most mix-tapes DJ's do everything BUT mix. Now that Grip has become a well known DJ in the Texas and southern region, best known for his highly acclaimed mixtapes(Down In Texas,Anti Broke,GRIP etc)and his energetic club/concert performances. DJ Grip is definitely someone to get to know and network with!
Subgenre: None
From: Austin, TX