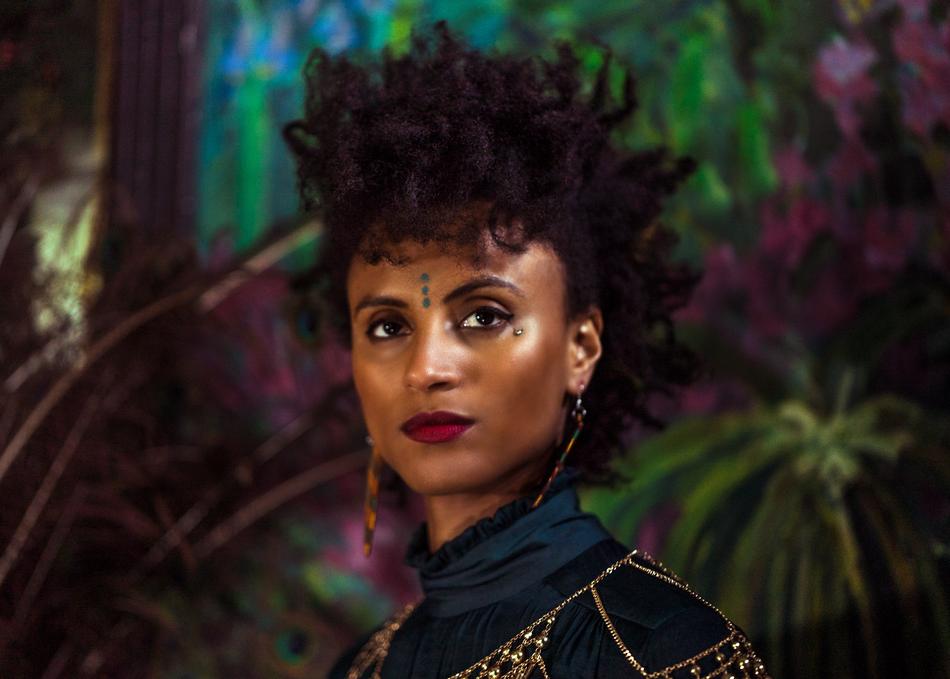 Loah - The Bailey
LOAH. The Mystères. The Invisibles. Intermediaries for a distant Bondye. Spirits of Haitian Vodou.
Loah is Sallay Matu Garnett, a singer songwriter of Sierra Leonean / Irish origin who grew up between Maynooth and West Africa.
From an early age she was given a solid classical training on violin and played in orchestral ensembles and sang in choirs as a girl. Making the acquaintance of the piano in her teens made for her first forays into songwriting. It was not until her time at Trinity College in a soul-funk band that she began to take writing more seriously and collaborated with future members of the likes of Little Green Cars, Collapsing Horse Theatre Company and Kíla, as well as singing in Trinity Orchestra's early pop endeavours. She also contributed to Hozier's platinum selling debut album, co-writing the song Someone New, for which they won a BMI songwriting award.
She's now embarking on an ambitious solo career, combining her unique blend of folk and soul which she calls "ArtSoul". In what has been a phenomenal first couple of years in action, she has released three stunning singles/videos ("The Bailey", "Cortege", and "Take It" with Irish producer Bantum), performed at Electric Picnic, Body&Soul, Longitude, Cork Jazz Festival, Sounds From A Safe Harbour, and the Dublin Fringe Festival, amongst others.
She has sold out headline gigs in The Twisted Pepper, Workmans' Club, Bello Bar, and Centre Culturel Irlandais in Paris, and in the last year she's also performed in Glen Hansard's Imagining Home: This Is Ireland concert in the National Concert Hall, the Irish Arts Centre's Ireland Rising concert in Symphony Space, New York, performed solo with the RTÉ Concert Orchestra for Culture Night, and at Glen's 2 headline shows in Vicar Street.
She is currently recording her debut EP, the fruits of which will be released in Spring 2016, along with an Irish and European tour and select shows in the States.
Expect big things. Expect the unexpected.
"Hot Press is delighted to make the acquaintance of Loah... Exuding a very exotic cool, we have a bit of a star on our hands." - Stuart Clarke, Hot Press
"This performance from Loah is absolutely STUNNING." – Nialler9
"Her music has elements of soul, funk R&B and rock, and she's also rightly proud of her roots" – John Oseid, Forbes
Subgenre: Soul
From: Dublin, IRELAND