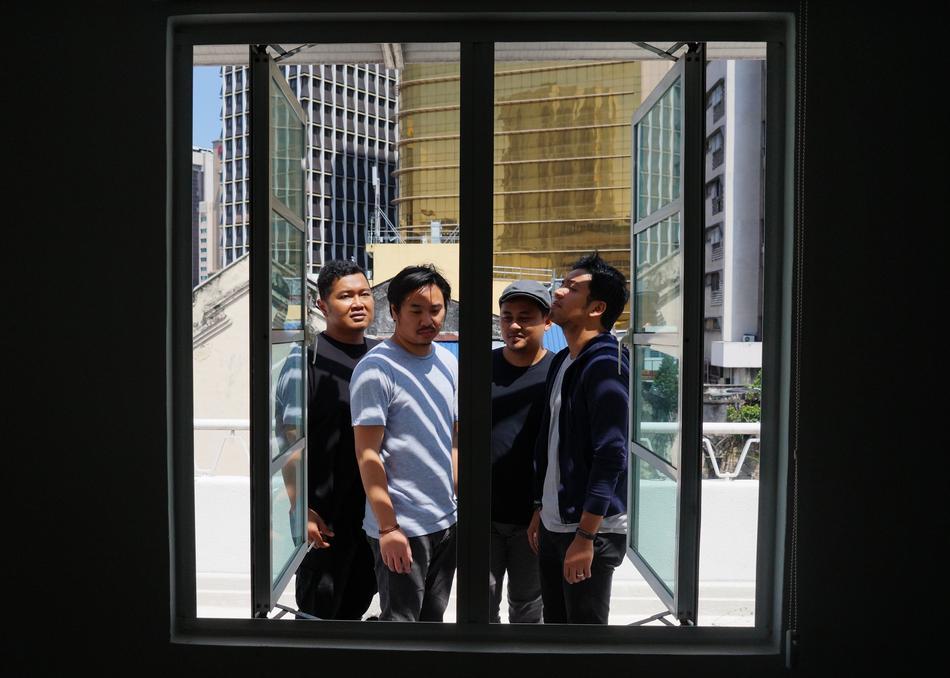 lightcraft are a Jakarta-based Indonesian indie-rock/dream-pop quartet that thrive under sadness and melancholia, comprising four long-time university friends. They pride themselves on their trademark anthemic, melancholic sound; crafting atmospheric songs out of sadness and joy. The band got together in 2004, when they were still studying in Kuala Lumpur, Malaysia. They released an EP in 2006, "The Modern Seasons", while their debut album, "Losing Northern Lights", was unveiled in 2008. Their sophomore album, "Colours Of Joy", was officially launched in January 2014. In March 2015, lightcraft released a mini-compilation cassette titled "Love Songs & Lullabies" under Nanaba Records. In August 2016, they released a split mini CD with New Jersey indie-rock quartet Wyland called "Kindred Spirits" under Misashi Records. Their latest EP "Another Life" was launched in November 2016.
lightcraft – who are now currently based in Jakarta, Indonesia – have plenty of experience when it comes to playing live, having performed on stages and at festivals in Malaysia, Thailand, Indonesia, Singapore, Taiwan, Canada, the USA, the UK, South Korea, and India.
lightcraft wrapped up a North American tour back in April 2016, which encompassed shows in New York City and Jersey City, bookended by two showcases at Canadian Music Week (CMW) 2016 – marking the second time the band have played the festival in consecutive years. Prior to that, they played Esplanade in Singapore for Rocking The Region in March, while in late May, they performed at Liverpool Sound City 2016 and at its conference session Sound City + in Liverpool, England. In August, the band participated in We The Fest 2016 in Jakarta, before they jetted off to Taichung City, Taiwan in September 2016 for Taichung International Cuisines Festival 2016. They then made a return to Toronto, Canada for Indie Week Canada 2016, which saw them play four showcases and an additional show in the city of Hamilton. They began 2017 by performing at DongTaiDu Music Fest 2017 and two additional shows in Kuala Lumpur and Selangor in Malaysia. lightcraft are set to represent Indonesia at SXSW (South By Southwest) 2017 in Austin, Texas in the USA, which will be happening from March 10-19, 2017.
The band are ambassadors to a non-profit organisation called Bersih Nyok!, whose aim is to make Jakarta a better, cleaner city that could be deemed worthy of being called the capital city of Indonesia.
At the moment, lightcraft are preparing new material for their third album, which is planned to be released in late 2017 or early 2018.
Manager
Rizky Muhammad
T: +62 8211 769 9480
E: lightcraftmusic@gmail.com
Booking Agent
Nadia Yustina (Amity Asia)
+62 811 132 135
E: nadia@amityasia.com
Official Website: www.lightcraftmusic.com
Facebook: www.facebook.com/lightcraftmusic
Twitter: @lightcraftmusic
Instagram: @lightcraftmusic
SoundCloud: www.soundcloud.com/lightcraft
YouTube: www.youtube.com/user/lightcraftvideos
Bandcamp: www.lightcraft.bandcamp.com
Subgenre: Indie Rock
From: South Jakarta, INDONESIA