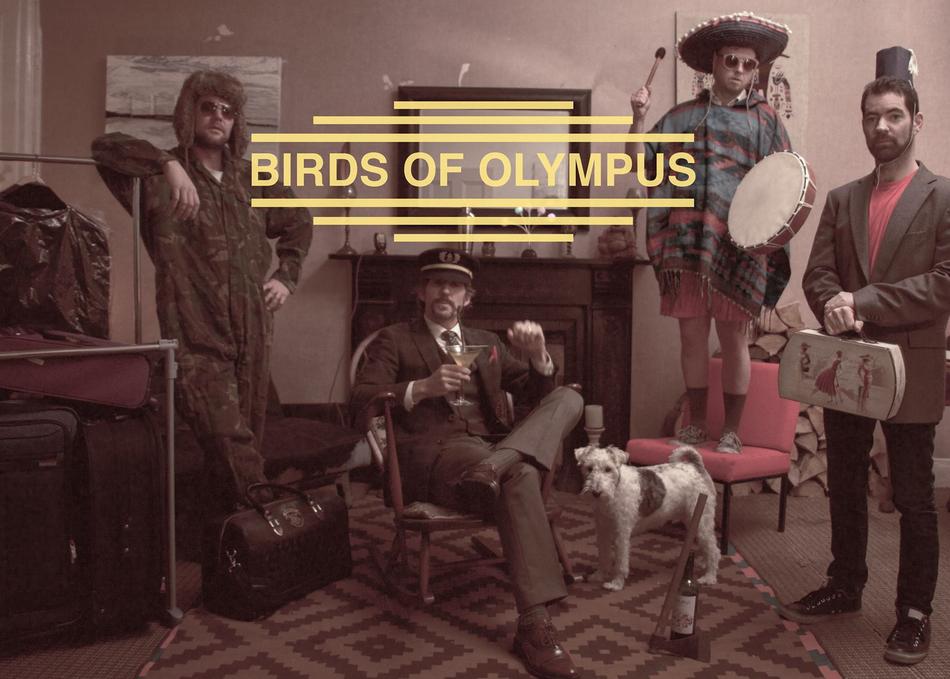 Birds of Olympus - Vine of the soul
It's unheard of for a band to blend and migrate between sonic textures with such casual prowess as have The Birds of Olympus. 'Boulder dash', you say, 'that's unheard of.' Well, prepare yourself for some new truth, my friend. Prepare for a brain bomb.
They say it all began the day Spud Murphy had a thunderous headache. Out from the cracks and crevices of his skull came the fully formed Birds of Olympus.The Birds descended from the lofty heights of the abstract air into the earthly realm of the human heart, the Dance. There they shifted form, metamorphosing into vine-like serpents that swam into the (reverberating) canals of the ears of those whom had finally learned to hear. Hear the call. The call of something intangible that inexplicably makes human flesh move, come alive.
The Birds of Olympus incorporate different, sometimes opposing, sounds in order to achieve a consonance that registers as both mellow and powerful at the same time. For instance, just as the earthy psychedelic and tranquilized beats of songs like 'Lights Out' and 'Cinder to the Sun' have you nestled into that thoughtful place, 'Vine of the Soul' rolls in all rosy-eyed and looking for a dance. It's a mixed bag.
The band urges tones to wrap themselves around each other and float in a gravitational atmosphere entirely of their own, and the potential for trance-inducing live performances is no empty threat.
Formed in the breezey coastal town of Wicklow, the band is the brainchild of former Hybrasil frontman Spud Murphy, Donal Colohan (Guitar), and Derek Byrne (Drums), Darin Joye (Guitar) and Rory Clarke (Bass)
Having spent the long months since October 2015 piecing the Birds of Olympus puzzle together in jam spaces and their recording studio, their first sonic offering is about to hit. It won't answer all the questions, it won't make your job easier or your house bigger, but it's new music you won't want to miss.
Subgenre: Psychedelic
From: Wicklow, IRELAND