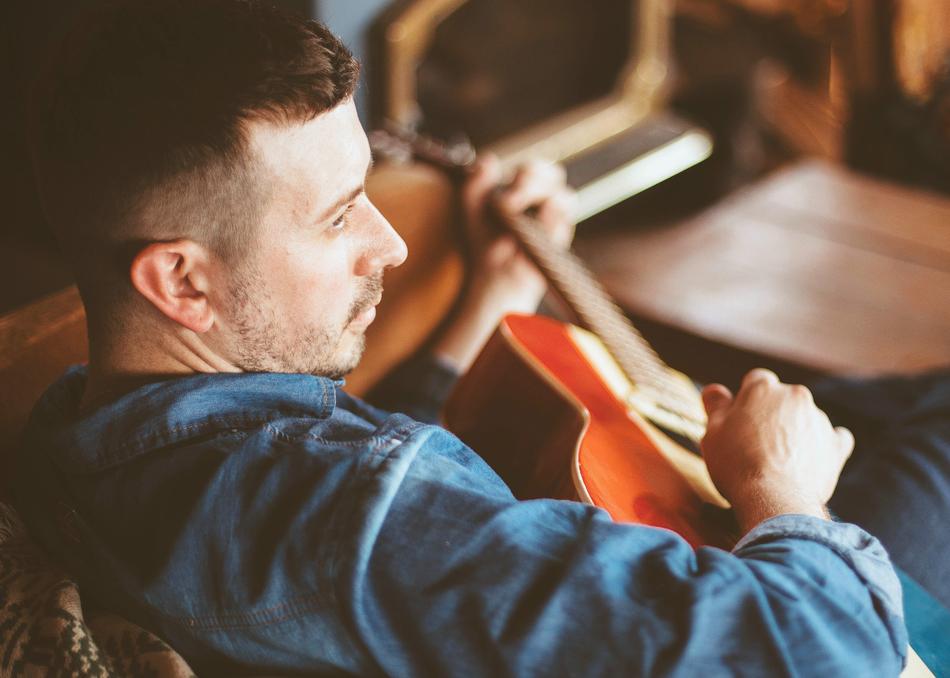 Jared Deck - Sweet Breath
Winner - 2016 Woody Guthrie Folk Festival Songwriting Contest
"Deck sings about the heartland with the power of someone who has seen both its peril and promise, and not just imagined an idealized, cinematic scape that exists in only Brooklyn studios or Hollywood treatments." - Rolling Stone
"...you get the sense [Deck] could be, with a little luck and some more songwriting under his belt, in a league with last year's breakout Americana artist Chris Stapleton." - American Songwriter
Jared Deck takes life one fight at a time. "The battle has always been internal, overcoming my own failures and working to improve." Raised on the dusty plains of an Oklahoma family farm, Jared worked in the fields as well as the town grocery, owned by his parents. "In a community of 1,200 people, big dreams seem impossible. We're taught to manage expectations, put our nose down, and get to work." He did exactly that.
When the family business saw hard times, Deck turned to the oilfield to pay for school. "I was a roughneck - a worm hand, really - throwing back tongs on the drilling rig floor. Sure, it was tough, but so were we. I saw the sun set and rise each day; that kept me going." The oilfield provided for a time, but every boom has its bust.
After the oilfield, Jared worked at a local factory until the jobs were outsourced to other countries. He started a business, but was hit hard by the recession. He even ran for political office but lost by a couple percentage points. Through every challenge and change, music remained the one constant in Jared's life.
Desperate to supplement his business through the recession, Jared answered the classified ad of a small church in need of a pianist. "I called the number, and the pastor asked if I'd ever played at a black church before. I told him, no, but I can play the blues. He said that would probably work." Over the next six years, Jared received an unparalleled musical education. "It felt like relearning the piano, so I applied that concept to my songwriting."
Deck's writing has evolved and now presents the maturity of a man who has learned the hard way. "The pen is disruptive and inspiring," says Deck. "It rattles me, reflecting moments and things about myself I might rather forget. But it also inspires me to face myself and become the man I'd rather be writing about." That attitude is apparent in the writing of Jared's self-titled, solo debut.
The album tells 11 heartfelt stories of life on the road. Starting with "17 Miles," a tale of broken dreams, Jared shares his story. "As a teenager, all I wanted was to leave Oklahoma and never look back. The day I worked up the nerve to go, I had a flat tire just 17 miles down the road. Never got any further than that." All of the songs reflect a sense of wry understanding of life and an indomitable spirit, from the fractured family in "Wrong Side Of The Night," to the working-man's fight in "The American Dream;" from the crisis of faith in "Grace," to the torn heart of an oilfield father in "Unusually Blessed," Deck's songs illustrate life in the rural heartland. And because this is the life he knows only too well, these songs ring true - the honest voice of midland America.
For the new album, Deck called upon Grammy-nominated producer Wes Sharon at 115 Recording. Sharon has produced some of the most lauded Americana artists of late, including John Fullbright, Parker Millsap, The Grahams, and Turnpike Troubadours. In Sharon, Deck found a musical soulmate, "Wes understands songs and the people who write them. He helped me find a voice I didn't know I had."
That voice isn't going unnoticed. During an impromptu afternoon show on a back alley patio in Amarillo, TX, Deck was surprised to realize his hero, Alejandro Escovedo, was in the crowd. "He'd been listening for some time, but I didn't see him," Deck recalled. "When he walked around the corner, it felt like a movie." Escovedo complimented him, "You have a powerful, beautiful voice." It was an unforgettable moment for the young songwriter.
Every boom may have its bust, but every dusk has its dawn. This hope, that there is always a way out, a way through, is an integral part of Jared's songs of pain and promise. "When folks hear my music, I hope they see the sunrise, just as I did each morning from that oilfield tower."
Subgenre: Country
From: Weatherford, OK