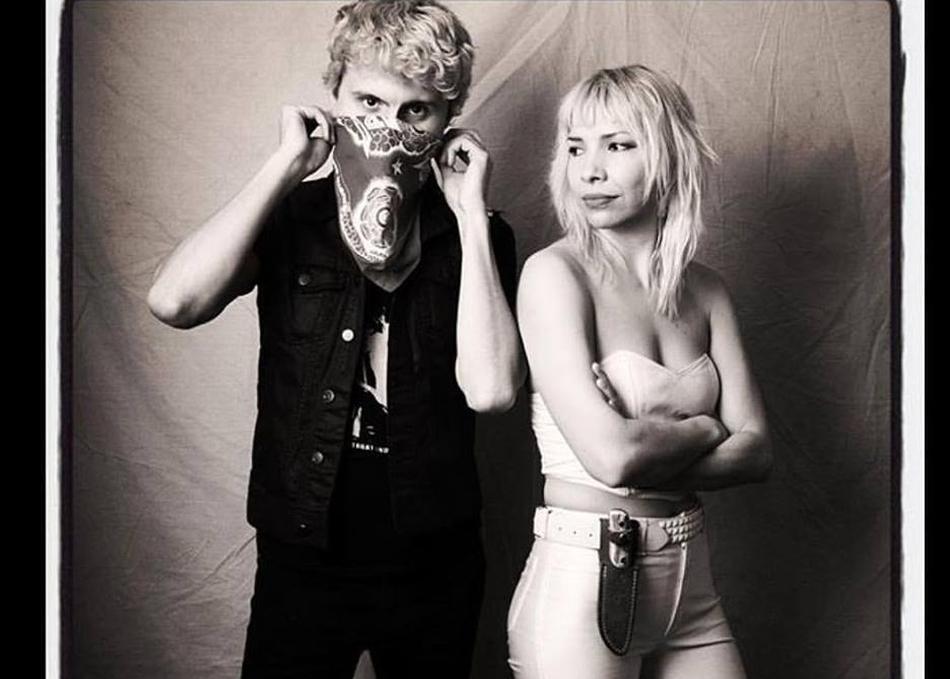 The Ghost Wolves - Attitude Problem
The Ghost Wolves from Austin, Texas met in 2011 and have been an inseparable force ever since. To Carley (vocals, one string guitar) and Jonny (drums, vocals, keys) rock n' roll is an intangible spirit, an expression of absolute creative freedom more than a binding genre. The band has toured relentlessly over the last few years, playing nearly 1000 shows in 15 countries together. Their self produced music videos, unforgettable live show and undeniable chemistry has earned them a steadily growing following on multiple continents.
Their second full length album, "TEXA$ PLATINUM" will be released April 21st, 2017 by German rock & roll label Hound Gawd! Records.
DISCOGRAPHY
In Ya Neck! (EP, 2011, Pau Wau)
Hip Thrust (7", 2012, Pau Wau)
Man, Woman, Beast (LP, 2014, Plowboy)
I Got Money (7", 2016, Romanus)
Texa$ Platinum (LP, 2017, Hound Gawd!)
CREDITS
SXSW, Levitation, Ireland's Electric Picnic, Top 30 CMJ adds in '14, Over 1,000 shows in 15 countries, "Attack, Attack, Attack" featured in Showtime's "Shameless", "Dangerous Moves" featured on Oxygen's "Bad Girls Club" and Netflix's "Club De Cuervos", Alamo Drafthouse's "Why Don't You Play in Hell" COLLABORATIONS: Bushwick Bill (Geto Boys), Johnny Vidacovich, and BP Fallon (Zeppelin,Lennon, T-Rex, Thin Lizzy) , Oxygen's "Best Ink" featured "Gonna Live" and "Baby Fang Thang", Supporting act for 69 Eyes "Universal Monsters tour" 2016 (Europe, '16), Carley Wolf - Supporting actress in "Bury the Cat" film with Noel Wells (Master of None) 2016, "Gonna Live" premiered in USA today, '14, "Gonna Live" featured by Perry Ellis in video for New York Fashion week '14, Live performance for fashion brand Hysteric Glamour Tokyo, 30th anniversary show '15
PRESS
"They play stomping blues-garage-punk possessed by who knows what kind of demon...their music has just the right overdose of voodoo punk..." Rolling Stone Italia
"Watch them blow your mind.." - Orange County Weekly
"The pair tour relentlessly, showing a joy in the turn-it-up that evokes the visceral virtues of rock at its most raw and elemental." Lenny Kaye (Patti Smith') Emusic.com
"Bodacious garage rock with a sneer." MountainX, Asheville, NC
"[Shot Gun Pistol Grip]...evokes Link Wray's primal guitar heroics and the gritty sexiness of the Cramps." Austin Chronicle
Subgenre: Blues
From: Austin, TX