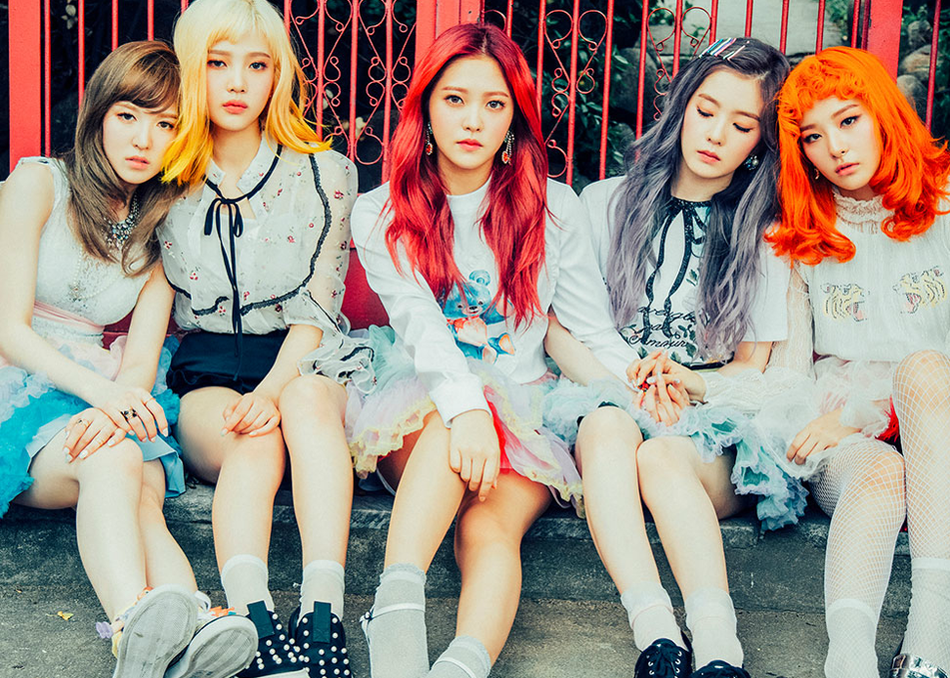 credit: SM Entertainment Co., Ltd.
Red Velvet - Rookie
▶ Name: Red Velvet
▶ Debut: August 1, 2014
▶ Members: IRENE, SEULGI, WENDY, JOY, YERI
The quintet girl group Red Velvet of S.M. Entertainment managed to quickly emerge as one of most anticipated K-pop acts today. Since their debut in 2014, members Irene, Wendy, Joy, Seulgi and Yeri have impressed with their dual persona concept, quirky charms and wide range of musical abilities showcased in infectious pop singles like "Dumb Dumb," "Ice Cream Cake," "Russian Roulette" and melancholic R&B piece "One of These Nights." With millions of YouTube views, success on both Billboard's World Album and Heatseekers Album charts and several renowned awards under their belt already, the girls prove they are a major force to be reckoned with both in and outside of Korea.
▶Discography
08.04.2014 – 'Happiness' The 1st Single
10.13.2014 – 'Be Natural' The 2nd Single
03.18.2015 – 'Ice Cream Cake' The 1st Mini Album
09.09.2015 – 'The Red' The 1st Album
12.18.2015 – 'Wish Tree' WINTER GARDEN
03.17.2016 – 'The Velvet' The 2nd Mini Album
09.07.2016 – 'Russian Roulette' The 3rd Mini Album
02.01.2017 – 'Rookie' The 4th Mini Album
Subgenre: K-Pop
From: Seoul, SOUTH KOREA