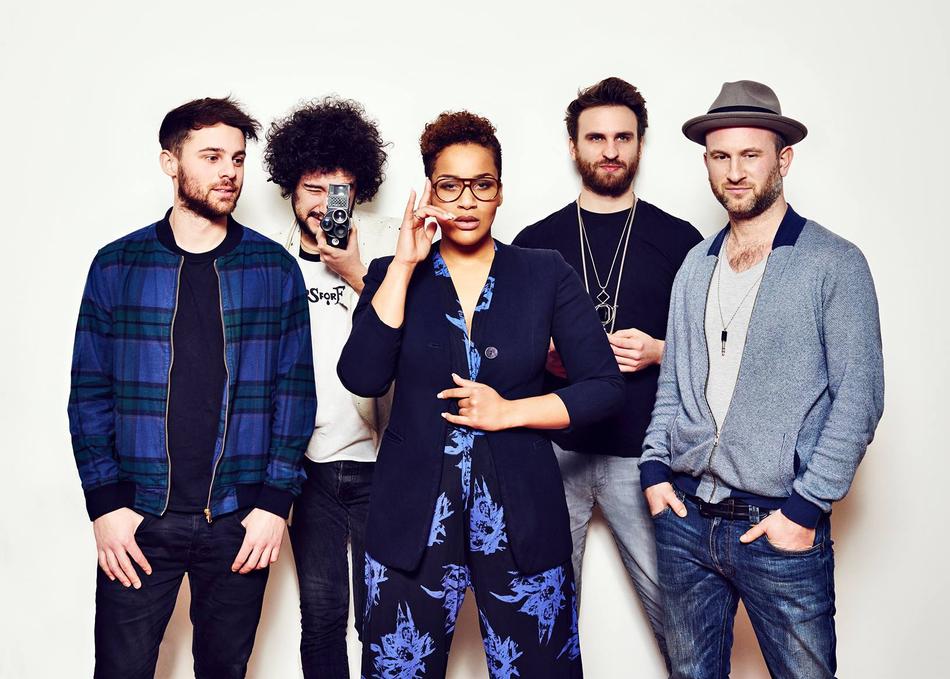 Native Dancer - Love
Native Dancer was formed in 2013 by keyboardist Sam Crowe, bass player Jonathan Harvey, drum wizard Ulysees, vocalist Frida Touray and multi-instrumentalist Josh Arcoleo. Together they have developed their own sound-world in a process that denies none of their influences to create something fresh, exciting and relevant to the now.
With references to electro-pop, hip-hop and trip-hop, soul and jazz, Native Dancer have drawn comparisons to Hiatus Kaiyote, The Cinematic Orchestra and Me'Shell Ndegocello among others; making a name for themselves as a trailblazing band known for their beautifully produced releases, displaying a powerful combination of slick production and virtuosic playing; and an exciting, risk-taking, live experience.
In a world gripped with fear, this is a soundworld that refuses boarders and genre classification, promoting unity and a deeper level of understanding of ourselves and our relationship to the earth.
Expect beat driven songs with soulful vocals, searching lyrics and glitchy, trip- hopy, psychedelic, soundscapes that will take you on a multidimensional journey.
"With influences ranging from Herbie Hancock to The Cinematic Orchestra, London 5-piece Native Dancer are the new troubadours of psychedelic soul."
STAMP THE WAX
"Those who love the essence of The Foreign Exchange, Hiatus Kaiyote, United Vibrations, Fertile Ground, Goapele, The Rebirth or Cinematic Orchestra, will appreciate the progressive fusion of Native Dancer – time now to add their engaging music-rich arsenal to your playlist"
MARCIA CARR/MI-SOUL RADIO
Native Dancer's EP Vol.II was described by AFROPUNK as "A perfectly balanced marriage of electronic pop, trip-hop, soul, and jazz" and has been featured on Jamie Callum's BBC 2 Radio Show.
In 2016, Native Dancer performed at WOMAD festival which attracts audiences of over 40,000, Jazz re:freshed's annual one day festival JAZZ RE:FEST in London's iconic Royal Festival Hall and the prolific A Love Supreme Festival.
Native Dancer has 2 EP releases and plan to release their debut album in 2017 and will be performing at the renown Afropunk Festivals in New York and Paris in 2017
Subgenre: Soul
From: London, UK-ENGLAND