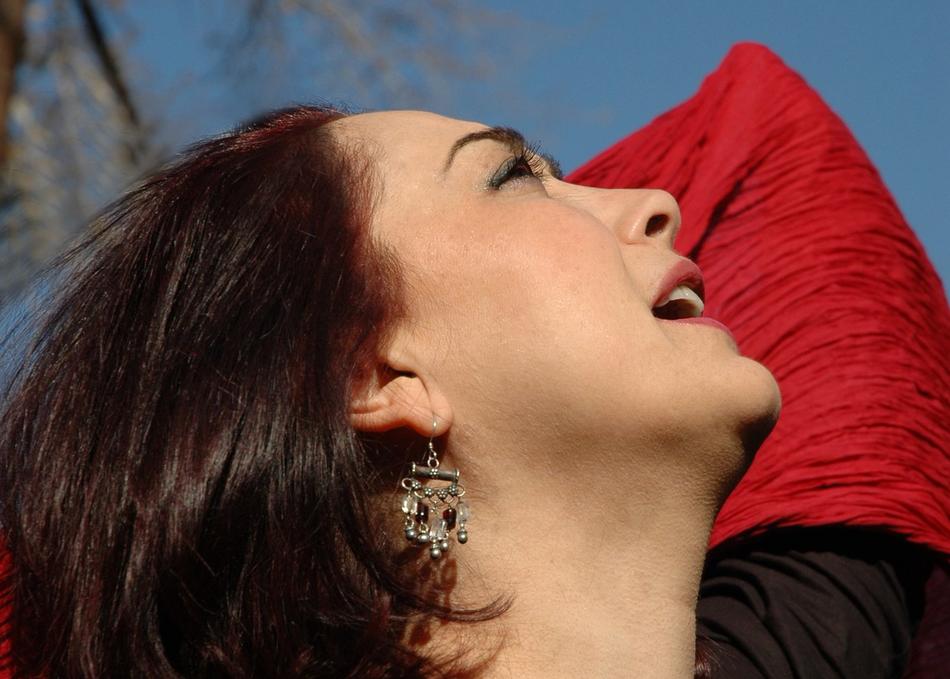 Mamak Khadem Ensemble - Huntsman
Called "...one of the wonders of world trance music", by The Los Angeles Times, Mamak Khadem captivates audiences by blending her roots in the ancient poetry and music of the Persian masters with a bold and revolutionary new sound. By nature, she is a nomad, one who thrives on open spaces. By occupation, she is a bridge, one that connects geography to lore. In music, she is open to cultural influences, but she has chosen the classical Persian style as her base. Formerly of the sensational cross-cultural fusion ensemble AXIOM OF CHOICE, Mamak weaves a canopy, both simple and rich, for a stunningly emotional and spiritual musical experience that inspires new listeners to embrace cultural diversity and an awareness and appreciation of Persian arts and culture through a blending of old and new.
"The Road", Mamak's newest project, continues a journey started with her celebrated first solo album Jostojoo. Following her passion for new influences, Mamak has crossed borders from various regions in Iran to Serbia, Bulgaria, Macedonia, Morocco and Indonesia. Searching for common threads and powerful traditional melodies remains a driving force behind her music using elements from her Iranian heritage such as the poetry of Rumi to re-imagine a song from another culture, time and place. The freedom of her musical expression is intoxicating.
Mamak Khadem was born in Iran, at a time when tides were changing. She was part of the Children's Choir for National Radio and Television of Iran, but it wasn't until after the Iranian Revolution that her passion for singing waxed. Inspired by works of master musicians, she seized every opportunity to further her vocal art, regularly traveling back to Iran to study with some of the finest Persian vocalists and masters. She also benefited from the study of classical Indian singing tradition at the Ali Akbar Khan College of Music in Northern California and from singing with the Los Angeles based Balkan choir Nevenka.
Subgenre: Middle Eastern
From: IRAN / Los Angeles, CA