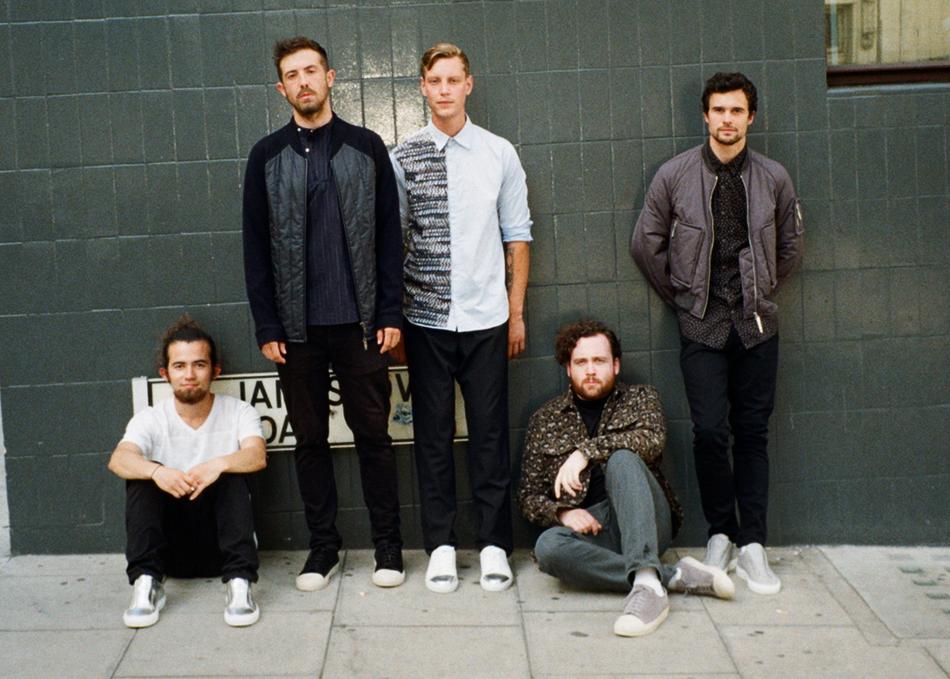 credit: Rosaline Shahnavaz
Phoria - Emanate
A voice appears out of a sound: a golden shape, a
texture, a mixture of sunlight and sculpture. Music
as spectral as this makes you lose yourself in the
right way; deep in sound and light. Imagine the
music of Sigur Ros, or James Blake, or Aphex
Twin, but travelling somewhere else instead. As
you do, pay attention as your eyes and ears adjust:
open up, come alive. Over the past few years, Phoria
have become known for their sensually evocative
soundscapes with the release of two EP's:
2013's 'Bloodworks' and 2014's 'Display'. Top 5's
on Hype Machine, support from BBC Radio 1 and
6 Music followed – along with millions of Spotify
streams. Now, they're proud to announce their
highly anticipated debut album 'Volition', released
in June on X Novo Records. Phoria are headed
up by the master of electronics and composition
Trewin Howard, sensitive to his surroundings,
empowered with synaesthesia and once afflicted
with a mysterious musical malady. When this illness
ebbed, it left behind an even more heightened
auditory perception, which he channels into the
band's music. He is joined by his life long friend
piano/synth player Ed
Sanderson and three others (drummer Seryn
Burden and bass/synth player Tim Douglas and guitar/synth/percussion player James Cheeseman), who
he feels he has known forever. `The new album
'Volition' is bursting with vibrant sounds throughout,
from opener 'Melatonin's electronic washes
to 'Emanate's organic clicks and claps, to the
epic string section finale on 'Yourself Still', which
brings a colourful parade to end the record.
Subgenre: Electronic
From: Brighton, UK-ENGLAND