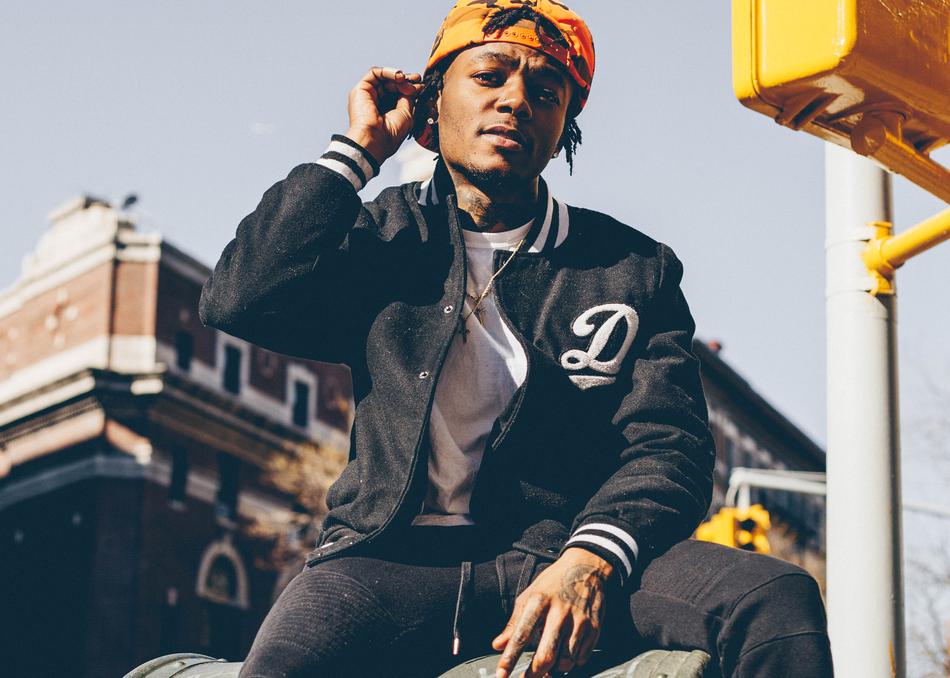 J.I.D's big break came organically. While on tour with EarthGang, who was opening for Dreamville artist Ab-Soul, J.I.D. met and developed a relationship – a brotherhood, really – with J. Cole, one that eventually led to J.I.D. signing to the North Carolina rapper's imprint.
"Cole is somebody who's been doing what I'm trying to do and he's a big part of helping me out right now," J.I.D. says. "I already had my music ready, but he gives opinions and critiques and helps me fine tune it because he knows where I want to go and he understands what I want to do in the music. He'll come back and ask me, 'What is the message you're trying to tell?' He's really big on making sure I portray my story right."
The next set of stories J.I.D. will be telling are on his forthcoming "The Never Story." "It's all about where I've been and how I'm leaving that area of my life and trying to make everything better," he says. "Growing up in a big family and being the last, just sucked! This album encapsulates how it felt."
The frenetic lead single "Never" explores what it feels like when you've been deprived of everything you want. "I feel like a lot of people will like 'Never' because the messaging is not real flashy," offers J.I.D. "I'm upset that I don't have these things but at the end of the song there's a brighter transition that let's you know there's hope for the future. The transition in that song is real special."
Elsewhere, "Hereditary" showcases producer HalfTyme Slim's musical chops and J.I.D.'s storytelling skills. "This song is about stuff I've been through with women in my past, being hurt and the lessons that you learn," J.I.D. says. "It's a beautiful song, I think. I hope people put respeck on it like it deserves."
J. Cole produced the sublime "D/Vision," which features J.I.D. and EarthGang examining issues pertaining to the Black community. "General," by comparison, provides some biographical information on J.I.D.
"I want people to understand the struggles I've been through to get where I am today," J.I.D. reveals. "Not so much the comfortability but the peace of mind. I want to show people what you can accomplish when you step outside of your comfort zone and try to better yourself. Mine, is a common man's story. This is a hopeful project."
Subgenre: R & B
From: Atlanta, GA