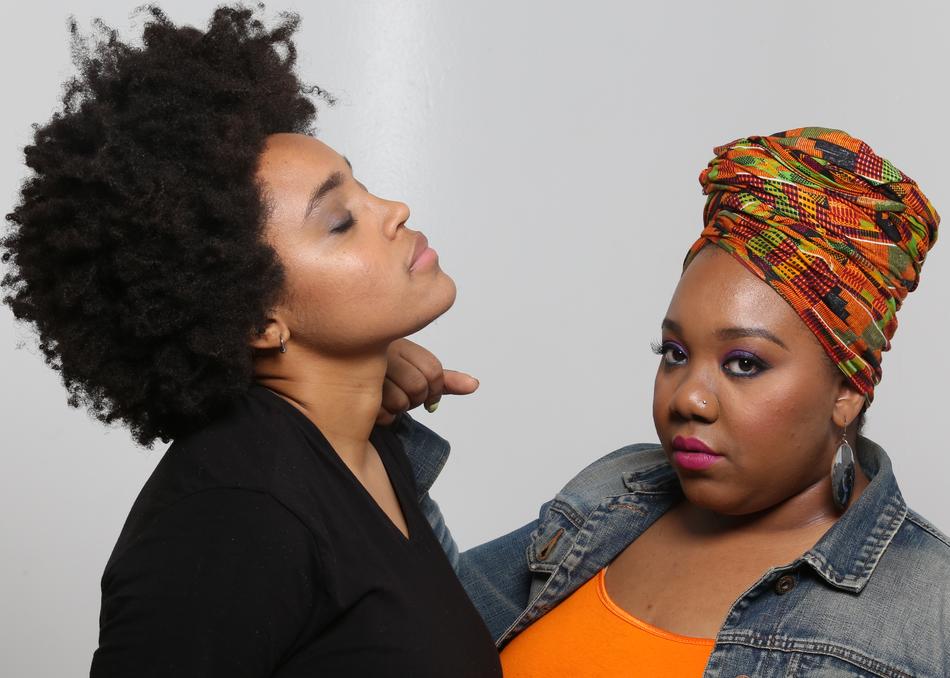 BOOMscat - ASStrology
The Washington, DC based Peace & Body Roll Duo BOOMscat, consists of multi-instrumentalist/producer, Asha Santee (BOOM), and vocalist/songwriter Jennifer Patience Rowe (scat). Together, they create a sound that ignites vulnerability, elevation and self-reflection. Since their conception in the fall of 2012, BOOMscat has toured the country, performed at major music festivals, and released three projects, in which their latest release "No Life Jacket" EP, which was released in December 2014 reaching #18 on the iTunes R&B charts.
Currently, BOOMscat is preparing for the release of their first full length album in 2017. BOOMscat continues to break the mold, creating real music with real feeling. The mind requires emotional meditation. BOOMscat is the method. Press play.
Subgenre: R & B
From: Washington, DC