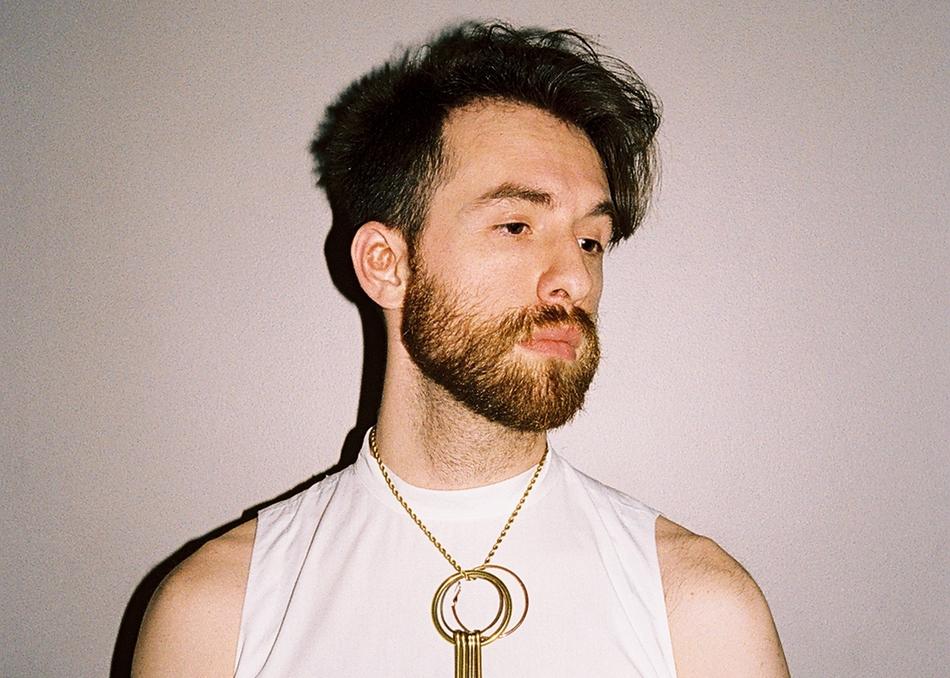 With an unbridled passion and soul-baring rawness, Michael Blume has been captivating listeners around the country. His debut EP When I Get It Right teems with honeyed vocals, soulful scatting and thoughtful, socially conscious lyrics that are both personal and universal. Fans find solace in his unabashed honesty and intrigue in his tenacious commitment to remaining true to himself. Selling out multiple live shows, including New York City's famed Bowery Ballroom, he enchants audiences with confessional and inspirational performances. With a musical background rooted in a cappella, Blume effortlessly produces complex vocal arrangements that showcase his comprehensive musicianship and perfectly complement his stellar range. Whether backed by his stripped-down, acoustic 5-piece band or his signature 11-piece band, his live performance shines.
Released in July 2016, When I Get It Right has garnered major acclaim from the likes of Rolling Stone, ABC, Pigeons & Planes, Earmilk, Hilly Dilly, Popdust, OkayPlayer, PopMatters and more. Perfectly showcasing his unique mix of R&B, neo-soul, hip-hop, jazz, and electronica, Blume blends unparalleled vocal prowess with evocative lyrics.
"Manufactured Love" was the first single which Blume independently released in July 2015, an intimate and impressive first taste of what was to come. The song found fans on its own, spending 6 weeks on Spotify's US and Canadian Viral 50 Chart and eventually claiming the #1 spot on its Alternative R&B chart. It was also included on Spotify's "Fresh Finds" playlist. Additionally, Apple Music featured the project on the cover of iTunes as a "New Artist" to watch.
His second single "Colors" premiered via Hilly Dilly, and led him to be favorably compared to Frank Ocean by Pigeons & Planes. "I've learned quickly to trust my process and my journey – especially in the upside down world of the music industry. 'Colors' is a song about faith in myself, trusting my abilities and my path," explains Blume.
From the rousing hip-hop inspired verses in "Relationships," to the velvety crooning of "High Frequency," to the very personal "How High" which reflects on Blume's experience growing up as a gay man, and the self-aware, upbeat "The Same," Blume's records are intensely emotional, radiating the undeniable energy of his live performances.
"When I Get It Right is a collection of stories and perspective from my first chapter in New York City. I like to share vulnerable and honest work – I think this kind of sharing facilitates conversations around topics we don't always like to talk about. I think embracing the uncomfortable works to propel us to a more just community that is filled with love and equality," says Blume.
Born in Montclair, New Jersey, Blume excelled in school and attended Yale University. He majored in Latin American studies and lived in Brazil, becoming fluent in Spanish and Portuguese. He was planning on a life of academia until his last year of school, when he joined a prestigious on-campus a cappella group. They toured the world, performing in 35 countries, when Blume had an epiphany.
"I love singing and I love traveling, and I realized this is what I need to be doing for a living," He says. "I had what I describe as a 'second coming out' – I came out as an artist."
He moved to New York City to pursue his dream, keeping his a cappella roots apparent in his rich vocal arrangements. His style combines his academic background with the buttery vocal runs of classic soul artists like Aretha Franklin, the in-the-pocket rhythms of 90s hip-hop and R&B, and the lyrical approach of songwriting greats like Paul Simon. Michael is fearlessly vocal about advocating against social injustice and crafts lyrics that explore his own Queer experience as well as materialism, race relations, and youth identity.
With a sound that is difficult to categorize but easily relatable, Blume offers something for everyone. As Khaya Lee of Earmilk put it, "Holistically, Blume is a vulnerable, flamboyant artist with a heart-wrenching story to tell. If he released a song where he was rapping, he would have been a white rapper. If he had released a song scatting over his Neo-Soul backing band, he would have been a Neo-Soul artist. Blume is and does all of these things."
Subgenre: Progressive
From: New York, NY