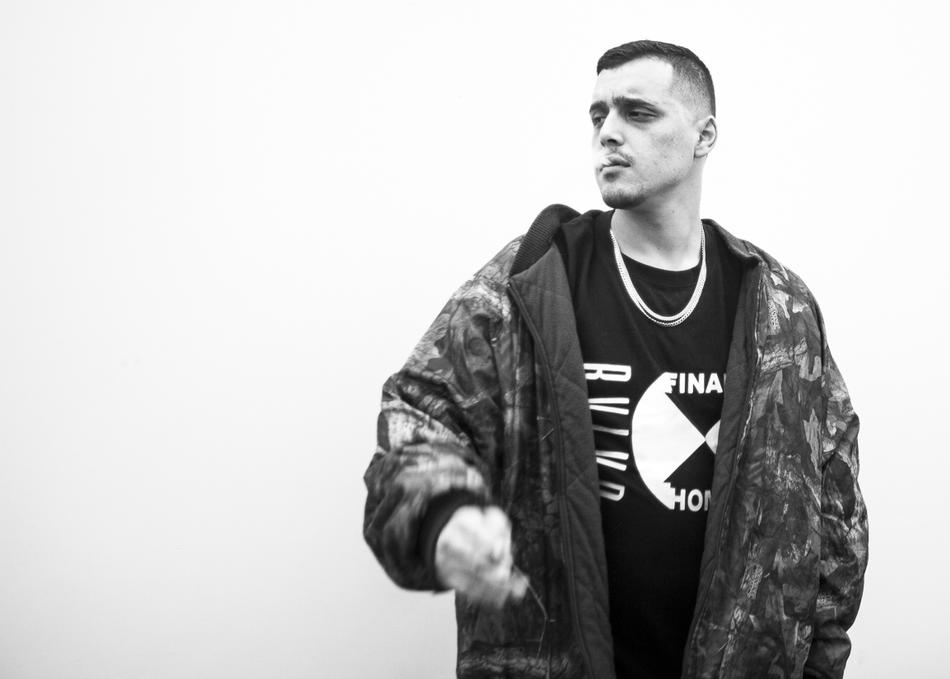 Deltatron - Ego Trip
Paz Ferrand aka Deltatron is a peruvian producer and DJ currently based in Lima. He is the founder of Tropical Bass Netlabel Terror Negro Records and one of the promoters of the new
Digital Cumbia and Global Bass scene growing up in his city. His style is always both danceable and agressive mixing different ghetto beats like cumbia, reggaeton, zouk, tribal, moombahton, trap, afroperuvian music, global club, etc. He has release 4 records in his own label, and in other too like Caballito Netlabel (Spain), Subklub
Records (Argentina), Mas Fresco (Texas), Track Meet (Dallas) and Tiger Milk (UK). He has shared stage with artists like Branko, Venus X, Toy Selectah, Dave Nada, DJ Spinn, Traxman, Lauro, El HIjo de la Cumbia, Chancha Via Cricuito, Bomba Stereo, Don Chezina, Yaga y Mackie, Sonido Martines, Dengue Dengue Dengue, Villa Diamante, El Barba Dub, Daleduro and many more.
With the Terror Negro Crew, they throw the classic Terror Negro Fest partys, bringin southamerican DJs from the underground scene to play to Lima, artists like: Peco Kumbia Style
(Argentina), Brujjas Deejay (Argentina), Tropikore (Venezuela), Dash Selektor (Colombia), Sonido Martinez (Bolivia-Argentina). His music has been
reviewed in blogs like Noisey, Thump (Vice), Fader, Generation Bass, Remezcla, Nu Cumbia Experience, Cassete Blog and more.
His Netlabel Terror Negro Records, releases the mayority of the mixtapes and EPs in the Tropical
Bass scene in Lima with djs ands producers like Loko Bono,Chakruna, Sonidos Profundos, Qechuaboi, The Peronists, Dr. Paniko, King Cholo Sound System. Tribilin Sound and Elegante &
La Imperial.
In 2015, Deltatron was chosen to participiate on the Red Bull Music Academy in Tokyo. There he meet and worked with artists like Torus, Xosar, Lao, Mickey de Grand IV, Zebra Katz, Lewis
Cancut, Lafawndah, etc. Had classes from masters like Just Blaze, Marley Marl, Kerri Chandler, Richie Hawtin, etc.
From 2015 to 2017 Deltatron toured US coast to coast, Bolivia, Argentina, Mexico and Colombia. He's been producing beats for upcoming latin artists like Jamez Manuel, Tomasa del Real, Inkas Mob, Ms Nina and La Favi.
He's now sponsored by Red Bull and Native Instruments.
Terror Negro is now distribuited in all digital platforms like Itunes, Amazon Music, Google Play, Deezer, Spotify, etc sin January 2017.
Subgenre: Tropical
From: Lima, PERU