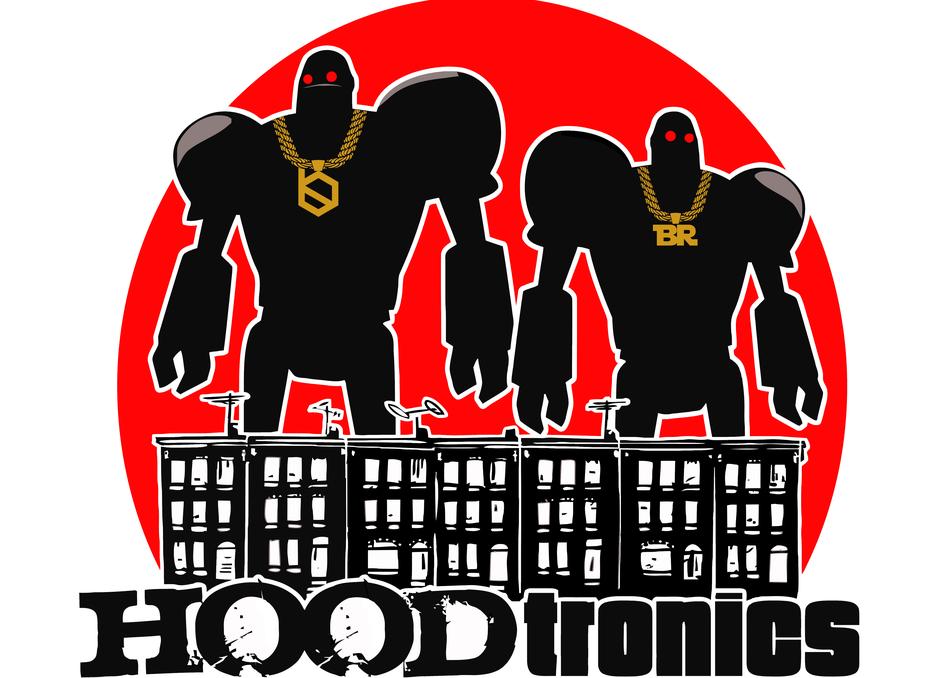 credit: preston lee designs
Hoodtronics - Hotsauce
Hoodtronics
DJ Steady B :: DJ Buck Rodgers
Take two of Texas's most diverse and experienced DJs, throw them on stage, add two sets of turntables, throw in a drum machine and a meticulously arranged set of tracks and you get Hoodtronics. DJ Steady B and DJ Buck Rodgers make up the duo that's shaking up the scene with analog vibes and digital swag. Buck and Steady's journey started many gigs and wax swaps ago in the Midwest and it brought them both all the way to the big state of Texas performing at the show you want to be at.
Shannon Burton, aka DJ Steady B, has built a solid reputation and following since first hitting the music scene back in 1997. Early influences vary from Prince and George Clinton to Timberland and Green Velvet. Steady's talent passion is music and using that to keep a crowd moving is his talent. His unique and memorable re-mixes combined with his dynamic stage presence have allowed him to perform on bills with world-renowned artists including Snoop Dogg, Mix Master Mike (The Beastie Boys), Marsha Ambrosius and house legends Derrick Carter and Bad Boy Bill, to name a few. The diverse talent he's shared a stage with is a testament to his versatility, as he can creatively spin anything from Bach to Beyonce to Missy Elliot to Diplo & everything in between. DJ Steady B is a world class DJ and makes every event a memorable one.
Jordan "Buck" Rodgers has made a name for himself with live performance sets that transcend the categories of "DJ" or "Producer" to create a whole new breed of stage show that few can rival. He's everything from a master manipulator of the MIDI controller to a vicious surgeon on the turntables with his live remixes on the stage and all that in between. It's no wonder that after so many years of hard work, Buck has played with some of the industry's biggest names, stood behind the decks on some of the biggest stages, and made his mark on the competitive DJ world. Buck Rodgers has performed with top performers such as Diplo, DJ Craze, Qbert, Ludacris, and Afrojack and several others. Buck shows no signs of slowing down, either; he is constantly redefining his style and practicing his technique in order to make sure he stays on top of his game.
Analog vibes. Digital swag.
Subgenre: Electronic
From: Austin, TX, UNITED STATES