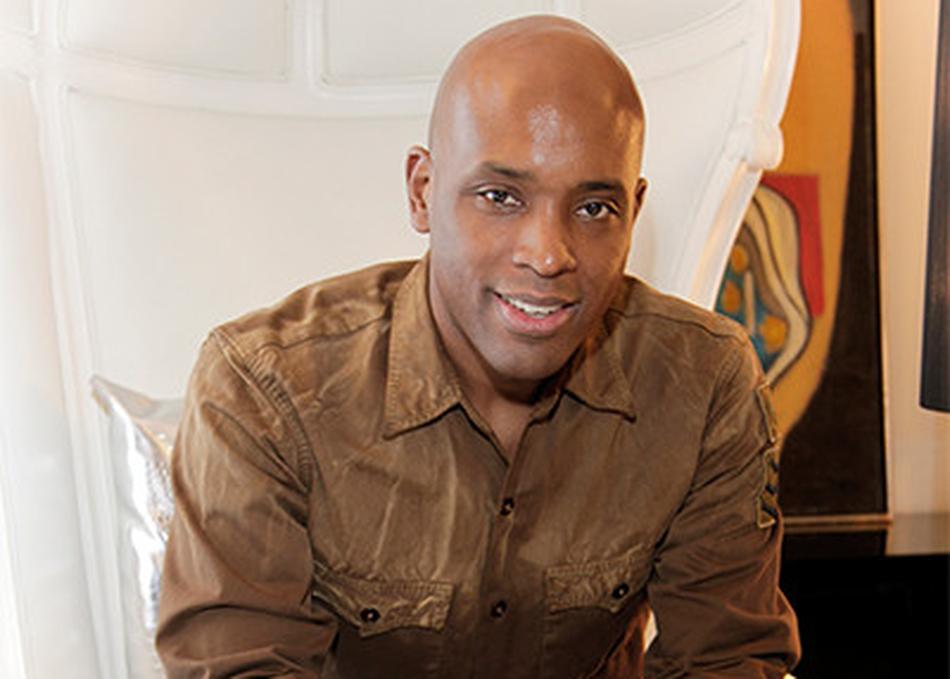 Kelly G. Griffin: Industry Dream Maker
VP, Head of Music Programming at REVOLT MEDIA & TV
In the October 2014 issue of Gotham magazine, Harvard Business graduate, Kelly G, as he is known throughout the entertainment industry, stated his proudest achievement was his ability to take his passion for music deejaying across the world, producing records, and identifying new talent.
His career in the industry spans decades. However, if one could add the years of the successful artists whose careers he helped launch during his more than 15 years as Senior Director of Programming for Black Entertainment Television, it would be immeasurable. From humble beginnings as a self-described "music junkie" deejaying in the Chicago area, he eventually joined WGCI-FM, Chicago's top hip-hop and R&B station under the guidance of legendary program director Elroy Smith. With the knowledge and experience gained from Smith, Kelly G branched out to doing production for Steve Harvey's Morning Show, the George Wallace Show, Tom Joyner and Doug Banks. This all culminated in his self-produced show, Da Bomb, which was number one in Chicago for five years until taking over as Senior Director of Programming for BET from 1999 to 2014.
Throughout his career, Kelly G. has honed his unique talent for identifying potential superstars that ultimately prove to be profitable with high overall brand recognition. Music powerhouses like Kanye West, John Legend, Lil Wayne, Trey Songz, and Chris Brown (among many others) were given their first national exposure through Kelly G.'s programming strategy. This skill has allowed him to also establish himself as a talent booker for many concert tours, festivals and showcases that include SXSW, BET Experience, A3C Hip Hop Festival, and TD Jakes' Megafest. Some of the artists Kelly G. helped book and secure include Beyoncé, Outkast, J. Cole, Kendrick Lamar, T.I., Eric Benet, Fred Hammond, and Deitrick Haddon.
Now, as VP, Head of Music Programming at REVOLT MEDIA & TV, he's taking his talent for recognizing talent across multiple platforms giving more artists opportunities to share their gifts with the world. And he still keeps his skills tight on the ones & twos.
Subgenre: None
From: New York, NY