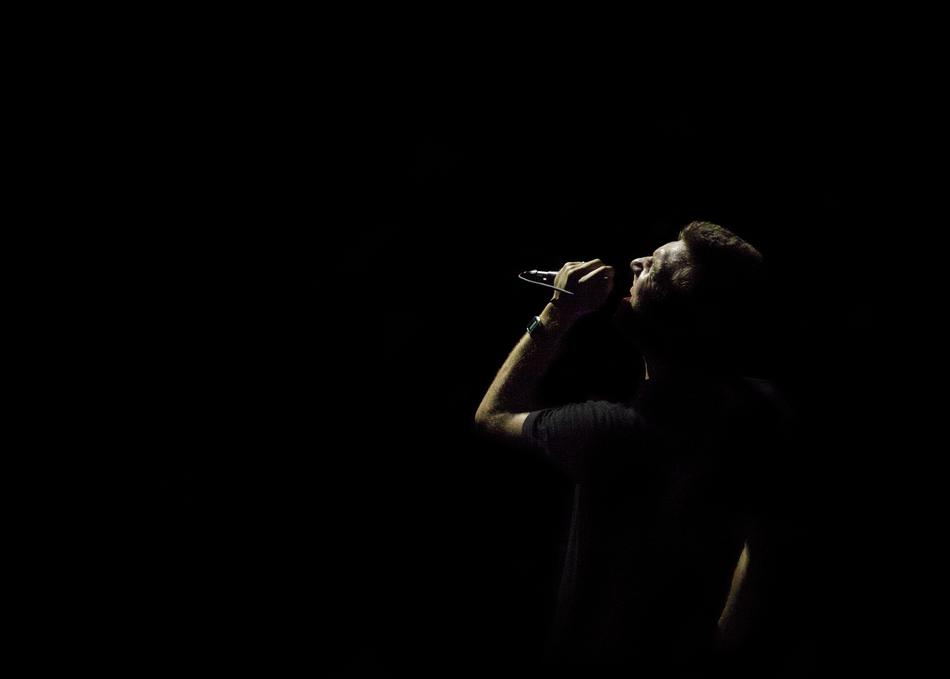 I Had A Dream That You Were Mine is an album of songs Hamilton Leithauser and Rostam wrote and recorded together between July 2014 and February 2016. In the spirit of collaborative albums, not unlike those of David Byrne and Brian Eno, each musician's individuality remains in tact, while in fact, on this record, both Hamilton's identity as a singer and Rostam's as a producer seem to reach new heights.
"This was a record I'd been wanting to make for at least a decade" Rostam says, "As a fan of Hamilton's voice in the Walkmen I'd been wanting to capture it in ways it hadn't been captured before—to make songs with him that placed the crooner right beside the howler, the screamer beside the whisperer—to try to leave no stone unturned in terms of how we should approach the delivery of a song. And also to try to push his voice outside of any musical context it had lived in before."
Says Leithauser, "Rostam's one-man- band process is so fundamentally different from the way I've always written songs, and it's very impressive. We had no idea what kind of music we were going to make—we actually didn't know we were working on an album at first—but unexpected things kept falling into place. We were writing and recording everything simultaneously—it was flat-out inspiring just to be there."
Many of these songs seem to take place in a memory of New York's past, or wading through the waist high waters in a half-submerged New York of the future. Yet what unites them is that they tell stories—I Had A Dream That You Were Mine is an album, a collection of songs yes, but also a collection of narratives. The Bride's Dad faithfully recounts an unexpected (and probably uninvited) guest at a friend's recent wedding; You Ain't That Young Kid follows the wistful narrator through a night of lost love and transformed resolve. From the doo-wop of When the Truth is… to the country pedal steel of The Morning Stars; from the piano and organ alchemy of the Band in A 1000 Times, to the Leonard Cohen-esque Spanish triplets of In a Black Out; the album harnesses the exploding musical styles of midcentury America—which, when melded with the warbled 1980's analogue synthesizers of You Ain't That Young Kid, the ultramodern sub bass of Sick as a Dog, the intimate falsetto of 1959, and the raucous bar-room chorus of Rough Going—sparks an entirely unexpected and innovative style.
The album, which dropped in September, debuted at #1 on Billboard's Heatseeker's Chart, #1 New Artist Album, Top 10 Alternative and #151 on the Billboard 200. The duo's song "In A Black Out" is currently sound tracking the new Apple iPhone 7 commercial. The band was also recently featured on The Late Show with Stephen Colbert performing their song "A 1000 Times". The duo's song "In A Black Out" currently soundtracks the Apple iPhone 7 commercial and has over 4 million views to date. Hamilton Leithauser + Rostam also partnered with Pitchfork for a black and white session performance of their song "1959". Shot in Brooklyn at Be Electric Studios, the video features Hamilton and Rostam accompanied by Kelly Zutrau (Wet) as well as a string quartet.
Hamilton Leithauser is currently on a world tour in support of the Hamilton Leithauser + Rostam album I Had a Dream That You Were Mine. He's performing the music with Stephen Patterson (Drums), and Gregory Roberts (Bass) with Rostam to join in Washington, D.C. and NYC.
Subgenre: Rock
From: Brooklyn, NY