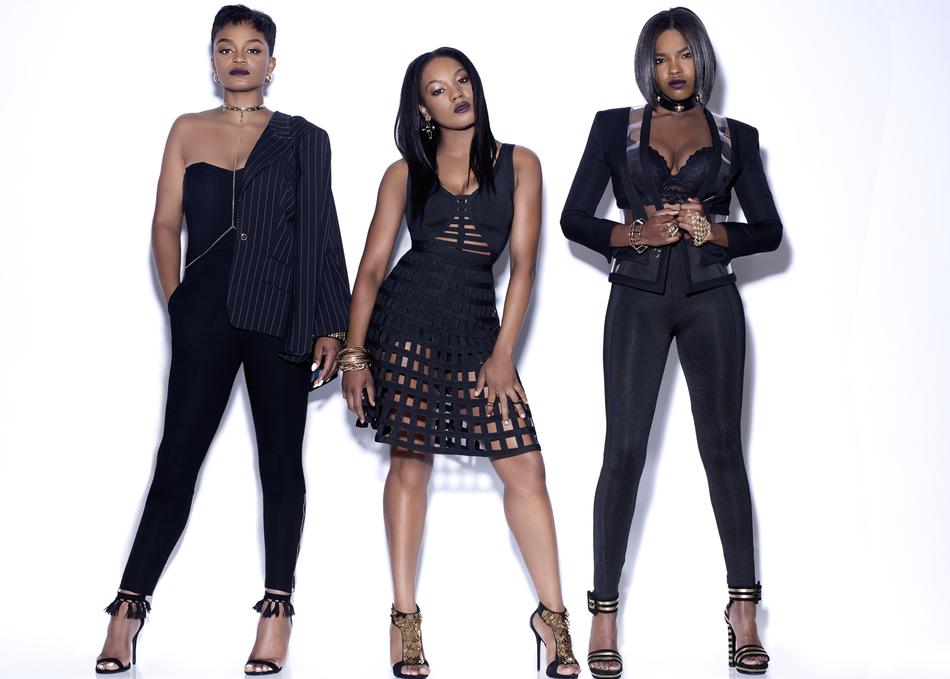 MAJIX - I'm A Boss
DYNAMIC FEMALE TRIO MAJIX TO PERFORM AT SXSW MARCH 15, FOLLOWING RELEASE OF NEW SINGLE "I'M A BOSS"
The members of the New York City-based trio MAJIX (pronounced "magic") are proud to announce that they will be making their SXSW Festival debut on the 512 stage next Wednesday, March 15th. This appearance will precede their soon to be released single, "I'm A Boss," which will be taking over radio waves in April, building anticipation for a music video set to be released in May. The group is made up of powerhouse talents Taylor Nirvana Jones, Claire Jones and Mea Wilkerson.
Following the success of their latest single, these girls are set to take the music scene by storm in 2017, building on the triumphs of their work under the group name "Love Jones Girlz." Under their former name, Love Jones Girlz had their single "M.A.N.D.S (She's Hustlin')" released by Sony/RED in 2015. They have done exceptionally well in multiple music competitions sponsored by major organizations, such as Macy's iHeartRadio 2016 "Rising Star" contest, where they finished in the top 25, and they are currently being featured on Taco Bell's "Feed The Beat" campaign. They have also been featured at many major events, including the Harlem Summer Stage and Arthur Ashe Kids Day at the U.S. Open. Love Jones Girlz have made an indelible mark on the music scene since their outset. Their continued success gave them the opportunity to open for both Migos and Mindless Behavior. As the trio grew, they found their new identity, under the name MAJIX.
The group's new single, "I'm A Boss," celebrates a fusion between hip hop and R&B. The stunning mix of vocals run alongside a hard-laced hip hop track that has the music industry buzzing about these young talents. The track was produced by No3Go, the phenomenal duo behind Chris Porter's "The Water Dance."
About MAJIX:
Taylor, Claire and Mea have been steadily rising stars since they first dived into the world of music. All three members of the group started their journey at a very young age. Taylor states, "We started off as kids pursuing the world of entertainment at the age of 11 in New York City which is a very adult world in a very adult city. We've learned a lot, had some tough losses and been able to bounce back and now feel prepared and ready to conquer the world." Claire and Taylor were students together at the Professional Performing Arts School (PPAS), which has produced many notable talents including Britney Spears and Alicia Keys. Mea attended Enloe High School's Elite Performing Arts Program before moving to Brooklyn, where the dynamic trio MAJIX was brought to life.
The group is proud of what they have accomplished so far, and they are anticipating much more to come. The music drives them, and Claire has stated that "the raw emotion and uncensored lyrics of the new records and album we're working on showcases our growth, not only as artists and songwriters, but also as young women unwilling to shy away from grown-up themes and issues." The group cites TLC, Destiny's Child, The Supremes, Aretha Franklin, Jasmine Sullivan, Beyonce and others as major influences, while maintaining their own unique voice that blends old with the new.
MAJIX's hot new single "I'm A Boss" is set to drop March 31st, 2017.
Subgenre: Hip-Hop / Rap
From: New York, NY