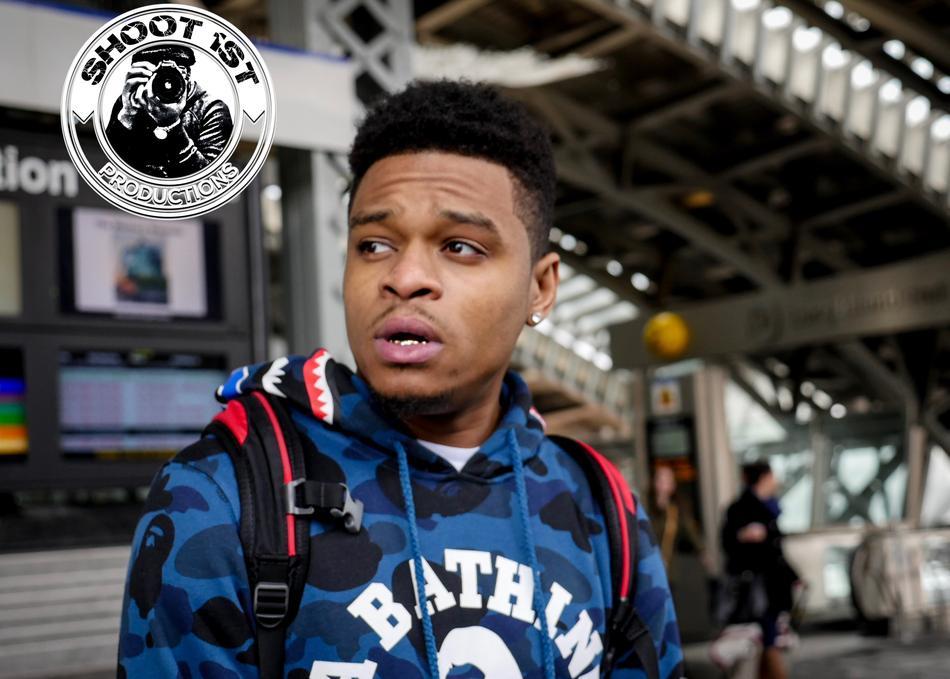 Buddy Lofton - snappin & dabbin
Buddy Lofton is a young east coast MC , who demands your respect and attention every time he touches a mic. raised in Brentwood, Long Island. Buddy's lyrical flow centers around expressing thoughts to inspire, providing a depth not often found in the game today.
Grounded in the ongoing exploration of inspiration, Lofton's thoughtful lyrical flow gives his tracks a certain emotional and philosophical depth filling a void the game has been missing. "We are all under the influence of something the world has to offer," says Lofton. "It's not just about drugs or alcohol; it's about media outlets, religion, love, family and failures."
"Something has influenced you to become the person you are this very moment, and I'm always expanding upon this idea through my music – capturing certain moments, thoughts and vices from my life that have influenced me to be who I am today."
Since his debut release, "Under the Influence," in 2013 Lofton has consistently continued to drop new music and videos his latest project "cold turkey" released in 2016 and available on SoundCloud, iTunes,Spotify, and tidal etc has been creating a buzz and truly shows no slowing down in buddy's quest to conquer the entertainment industry. Working with super producers From Josh "theme music" Lamont, tex tombstone" west coast producer "artillery" to veteran beat makers like Najee alim to name a few
Buddy continues to bring substance to his music without compromising his sound. With a variety of styles it is hard to put Buddy lofton in a box.
With over 300,000 plays on his SoundCloud page and close to 500,000 views on his YouTube channel
He continues to show his versatility starring in the 2013 short film "a smile" as Eric hemmings a suicidal young man. Credited and critically acclaimed on imbd buddy has performed all over New York City, Long Island Washington DC, Atlanta and Denver he is a favorite at the amityville music hall hometown of legendary mc Rakim (earwaxx sessions) and shows no signs of slowing down....there is always more than what meets the eye and The best way to understand is to listen.
His first official release in 2013 "under the influence" proves to be an underground classic while his much anticipated second release "tales from the lost world" looks to solidify his name with the greats.
The best way to understand is to listen.
Links-
Soundcloud page https://soundcloud.com/buddy-lofton-1/
Under the influence on hotnewhiphop http://t.co/9ksYO9CDlO
Under the influence on soundcloud
https://m.soundcloud.com/buddy-lofton-1/sets/buddy-lofton
Short film "a smile" http://www.youtube.com/watch?v=vd4S4vUZJnU
Imbd http://www.imdb.com/name/nm6240706/?ref_=asrtt_sr_nm
Buddy YouTube channel https://m.youtube.com/channel/UCsf1x_XNAgy4L_RkKD2X3Vw
Social media
Instagram- buddylofton
Twitter- tastethesoupsr
Facebook- Buddy lofton
Subgenre: Alternative
From: long island, NY