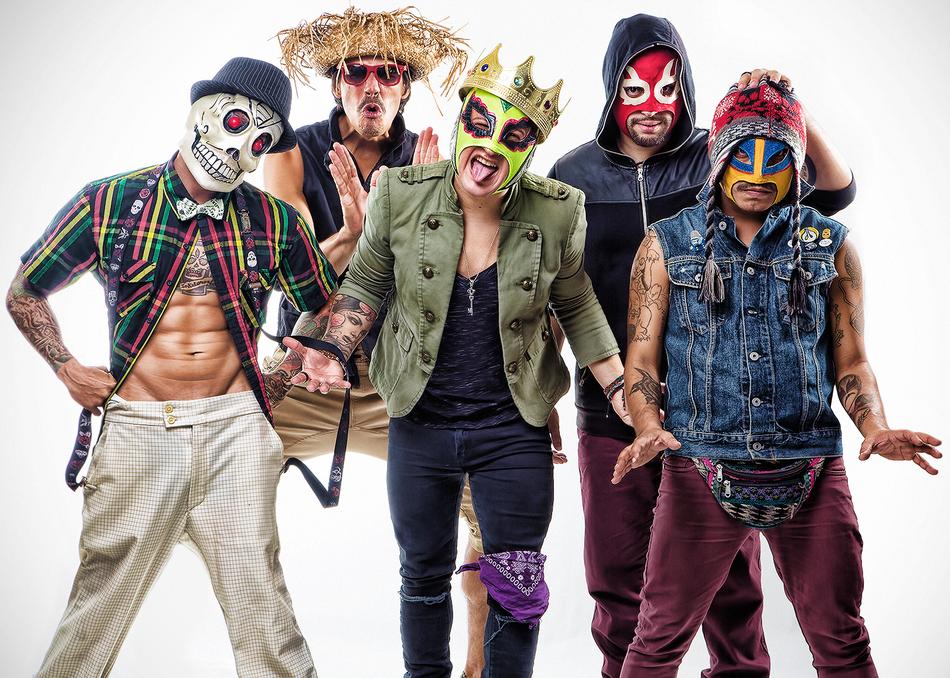 Los Chinchillos del Caribe - Pelao
Los Chinchillos del Caribe is the first alternative cumbia group from Puerto Rico. Their sound is influenced by Manu Chao, Los Fabulosos Cadillacs, Damas Gratis, Celso Piña, Calle 13, Pibes Chorros, Tego Calderón, among others. The group was form at the students strike of the University of Puerto Rico in 2009. The band members used luchador masks during the strike to cover their identity while supporting the students. Later that year the band decided to start working in their music and live shows independently and they got the attention from various brands and promoters in Puerto rico.
Their first album, "El Pugilato", mixes cumbia, reggeaton, rock and moombathon, salsa and merengue. The album was produced by Toy Selectah, DJ Blass, Paul "Echo" Irizarry, The Julca Brothers, Asid "The Producer", Shadow "La Sombra", DJ Happy Colors, Felian "Alinstrumental", and Mastered by Frank "El Medico". The band is signed to Sparkof Entertainment / Machete Music.
Subgenre: Cumbia
From: San Juan, PR