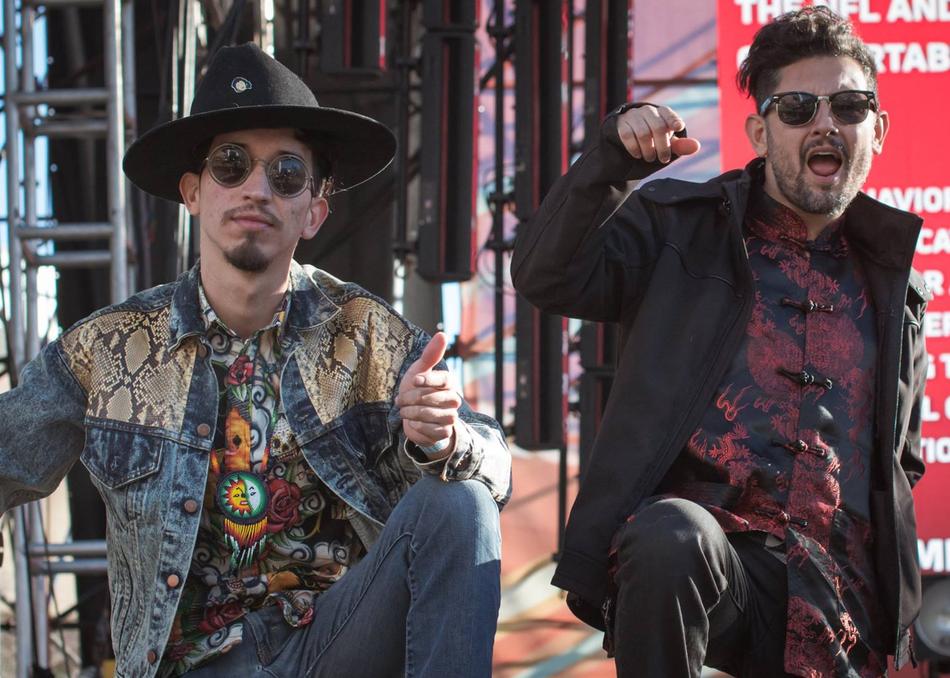 credit: Ed Villegas KOED Photography
Gio Chamba, from Houston Texas, has a movement of explosive, Electropical energy, channeled through a unique blend of multicultural influences spanning from electronic cumbia to hip-hop and Nu Boogaloo. After releasing his debut solo EP "Chamba", he was awarded with the 2015 Houston Press music award for "Best Dance Music Act". His vibrant character, groovy beats, and radiant energy on stage brought him noteworthy praise, which lead to a partnership with Houston's most dynamic conguero Coffee Guzman, who is a front man in his own right.
In 2015 they performed at Houston's biggest music festival, Free Press Summer Fest, along with Untapped Festival, CMJ Music Conference (NYC) and have opened up for Los Lonely Boys, Making Movies and Hurray for the Riff Raff in Kansas City.
In 2016 they opened up for touring acts like, Caravan Palace (France), OZOMATLI (L.A.), Dengue Dengue Dengue (Perú) , Natalia Lafourcade (Mexico) twice, Las Cafeteras (LA), Nicola Cruz (Ecuador), Chicano Batman (LA) and Nina Diaz.
In Mid 2016, they brought in Producer Svani Quintanilla a.k.a. Principe Q to co-produce their new music. Svani is the nephew of the late Selena Quintanilla and son of A.B. Quintanilla, and is also a part of a Dj duo named Royal Highness who have been gaining recognition with their latest release "Lo ke Tu Quiera".
They kicked off 2017 with a Super Bowl Live performance in downtown Houston and have released their latest single "High Rider" in late February.
Blending live and electronic dance performances all in one, they are the only Houston based artists who bring an array of genres together to deliver some original, Tropical Fusion that will make even the most introverted listener/attendee find a groove. Chamba's music is a wave of diversity with an overall message of love, peace and acceptance.
Subgenre: Electro Tropi
From: Houston, TX