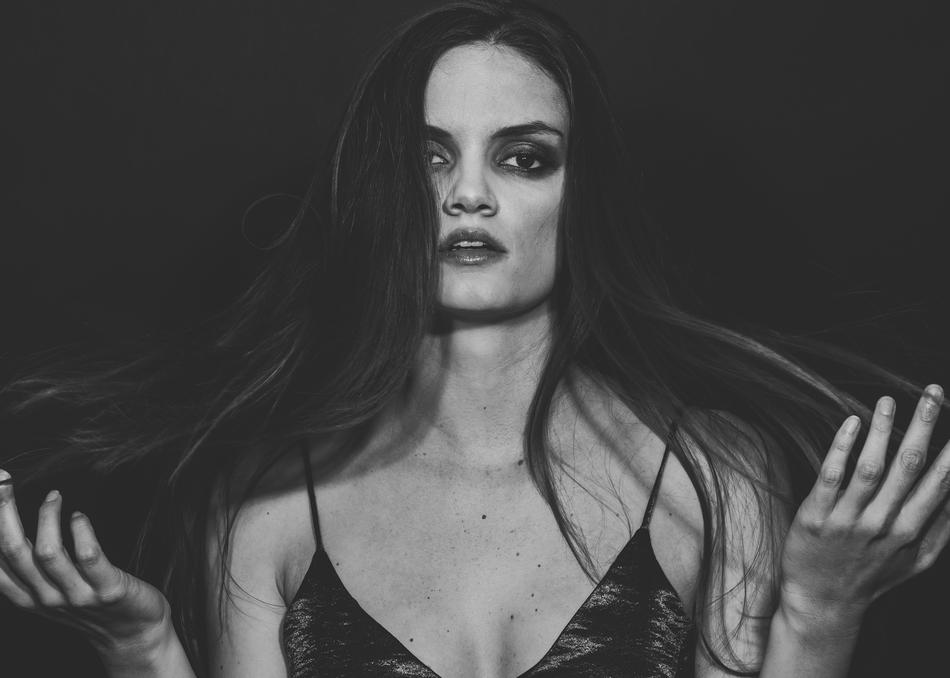 Jane Ellen Bryant - All in My Head
Twenty-five year old songstress, Jane Ellen Bryant, is "right in the thick" of that "big decade of your life," as she calls it in the title track of her three song EP, Twenties. It's that decade full of the best of times, the worst of times, the first real jobs, and the first bona fide heartbreaks that lead us to the cardinal steps of self discovery. Her music is saturated with the raw, authentic emotions that we all experience during this roller coaster ride as a twenty something. Yet these lessons, trials, and rowdy good times speak to people of all ages and stages of life. Twenties, released in July of 2016, was just a taste of the depth that's to come from this prolific, young artist.
People have always been drawn to Jane's spirituous voice and haunting melodies, but her fresh, bold, commanding sound and innovative lyrics have given us all something to talk about. Local audiences are buzzing about this "new rock-n-roll girl in town," but really, Jane is not new at all. Bryant was born and raised in the Live Music Capital of the World, and she's soaked with the mystical, rare sound that comes from the heart of Austin. It's this new, fearless sound that attracted the attention of producer Chris "Frenchie" Smith, who has worked with Jet, Santana, and The Toadies just to name a few. "I've experienced many inspirational moments in record production over the last 20 years," says Frenchie, "but she raised the bar. I had never produced a singer this strong." He goes on to say that Jane's music is "capturing the madness of youth, the manic perils of opening up about heartbreak, all while bringing the listener in more and more by telling the truth. What I look for in an artist is believability, and whatever Jane is performing, I believe it."
After graduating with a vocal performance degree from Belmont University (Nashville, TN) in 2013, Bryant released her Americana album Hourglass, which debuted at #11 on the iTunes singer/songwriter chart. It went on to receive rave reviews nationally, and American Songwriter debuted the title track music video. Hundreds of thousands of streams and downloads have been accounted for ever since. Jane has also shared the stage with legends such as Ian McLagan and Alejandro Esconvedo, opened for Texas favorites like Joe Ely and Bob Schneider, and even toured as a band member of ATX's up and comer Max Frost, while he was on the road with Fitz and the Tantrums. Jane recently appeared in the bonus features of the Road to Austin documentary, singing and performing Stephen Bruton's song, "Make That Call," with world class musicians such as David Grissom and Cindy Cashdollar. The song has been dominating local airwaves ever since.
The last three years have surely given Jane a lot of stories to tell. You'll hear for yourself when you go see a live show. That fact has certainly proven true since the release of her EP on July 8, 2016 as she garnered the attention of Austin's music industry professionals and top music critics. The week of her release, she was named Austin Monthly's "Artist of the Month". "Despite her youthful appearance, Bryant often exudes a wise-beyond-her-years quality. Her voice at times has a world-weary sultriness," said Sarah Thurmond, Executive Editor of Austin Monthly.
Following her release show at Lambert's, Kevin Curtin of the Austin Chronicle said, "The newly released Twenties EP churns the bread and butter Americana that served as the main ingredient of Bryant's 2013 debut Hourglass, spread thick with crafty pop and mainstream rock."
Additionally, her hit single Twenties was named KUTX's "Song of the Day" on July 21, 2016 and met with immense praise from the station. "Only 25 years old, Jane Ellen Bryant writes and sings with the swagger of a musician twice her age. That's not to say she ignores her youth, in fact her songs deal almost exclusively with the daily life lessons of a twenty something coming to terms with their newfound adulthood. While she may be singing about personal experiences, her honesty and witty lyrics give her songs a universal appeal that speak to all ages." (KUTX)
Jane's winning streak didn't stop there. In addition to numerous shows and residencies around Austin, Jane was chosen as Austin Music Foundation's "Artist of the Month" in November 2016, in addition to being selected as one of the participating musicians in their inaugural Artist Development Program, along with acclaimed local acts such as Charlie Faye, Gina Chavez, Jackie Venson, James Junius, Magna Carda and Migrant Kids.
Now, with the forthcoming release of her new single, All in My Head, the music community is highly anticipating another hit from this sultry songstress. Jane's single is set to be released February 2017.
Subgenre: Folk
From: Austin, TX