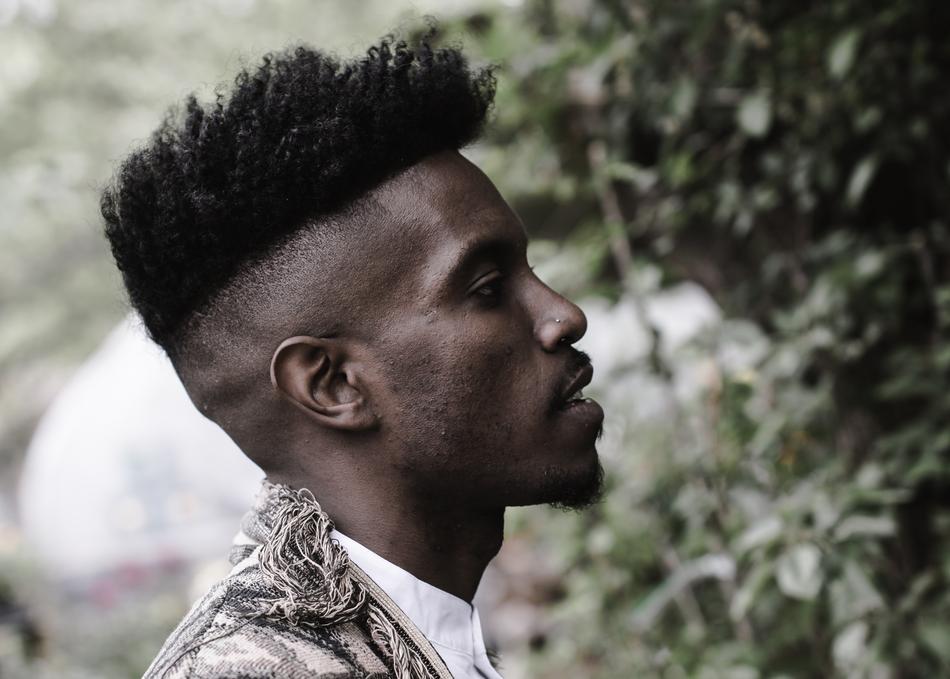 Solo Woods - powers
Taking on the moniker, Solo Woods, proved to be a pivotal moment in singer/songwriter and multi-instrumentalist, Daniel Woods' recent history. Forced to define how this new name would impact his trajectory, he chose to aim high.
Growing up in an artistic family, Daniel was always encouraged to express and develop his creativity. The outlet for that creativity throughout his entire upbringing was the Church, where his mother was highly involved in the music and creative arts programs.
Wanting to broaden his musical horizons, Daniel chose to attend Berklee College of Music in Boston where his peers, including artists and collaborators Nick Hakim, Jaime Woods, and Jake Sherman, helped to expand Daniel's perspective, along with influences like Jeff Buckley, Marvin Gaye, Donny Hathaway, Prince, Joni Mitchell, and D'Angelo.
While Solo has been songwriting since his Berklee days, his stories have recently captured audiences across the country as he opened up for Leon Bridges in the summer of 2016 on a national tour, along with fellow Berklee alum Themba Mkhatshwa playing percussion alongside him. Solo's 2016 was capped off when he was featured on Ebro and Pharrell's Beats 1 shows, and when Solo's song "Long Ways" was featured in the finale episode of OWN's original series Queen Sugar.
Today, Solo is steadfastly working on the finishing touches of his debut EP, and is looking forward to releasing more music and connecting with new listeners near and far.
Subgenre: R & B
From: Chicago, IL