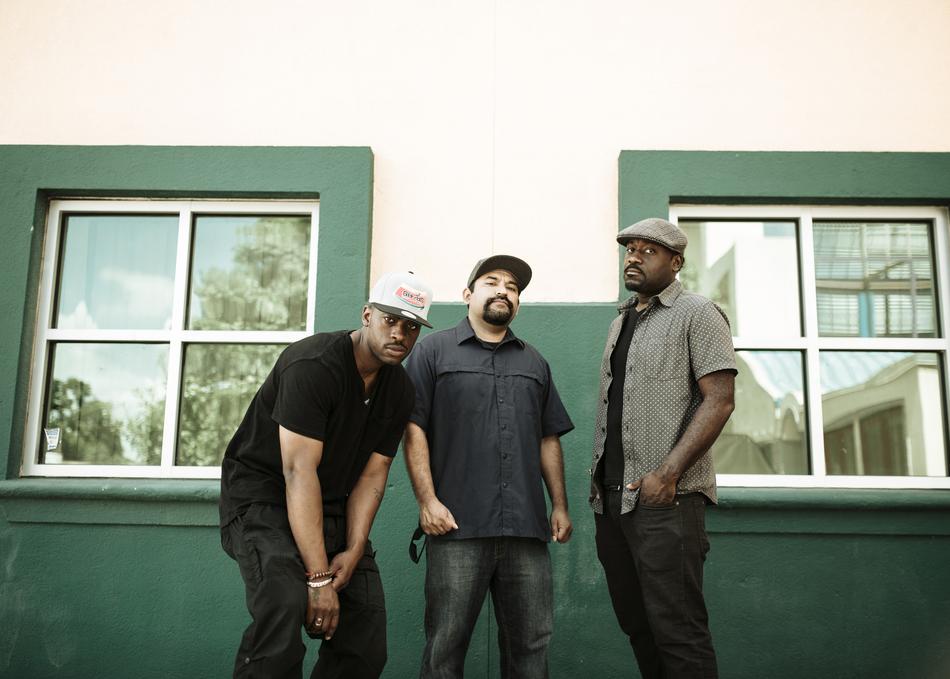 Third Root - Soul Force
Third Root is a hip-hop collaborative based out of San Antonio, Texas that focuses on Black and Brown overlapping culture and identity. Third Root consists of hip-hop music artists and writers Charles Peters (Easy Lee of Mojoe), Marco Cervantes (Mexican Stepgrandfather), and Jeff Henry (DJ Chicken George) whose individual histories resonate in the sound of the group.
After a conversation on the Black presence in Mexico's history, Peters and Cervantes agreed to build a collective centered on Black and Brown political solidarity and cultural overlap. In June 2012, they released the full length LP, Stand For Something, a call to engage listeners and artists in critical discussions on race, beauty, and social justice. Their follow-up project, Mind Elevation Mixtape, announces DJ Chicken George's official inclusion into the group and fuses DJ CG's unique Jazztronica! sound with the politcal overtones of Third Root. Their third release Revolutionary Theme Music offfered San Antonio producer Greg G's sound that raised the bar with urgent drums, hypnotic samples, and memorable melodies under rhymes of unity and empowerment. Third Root's latest album, Libertad, produced entirely by Grammy Award winning Adrian Quesada, reflects today's current mobilization among Black and Brown communities in the face of debilitating cycles of police brutality, flawed educational systems, privately owned prisons and detainment centers, corporately owned politicians, and racist judicial systems.
Subgenre: Hip-Hop
From: San Antonio, TX