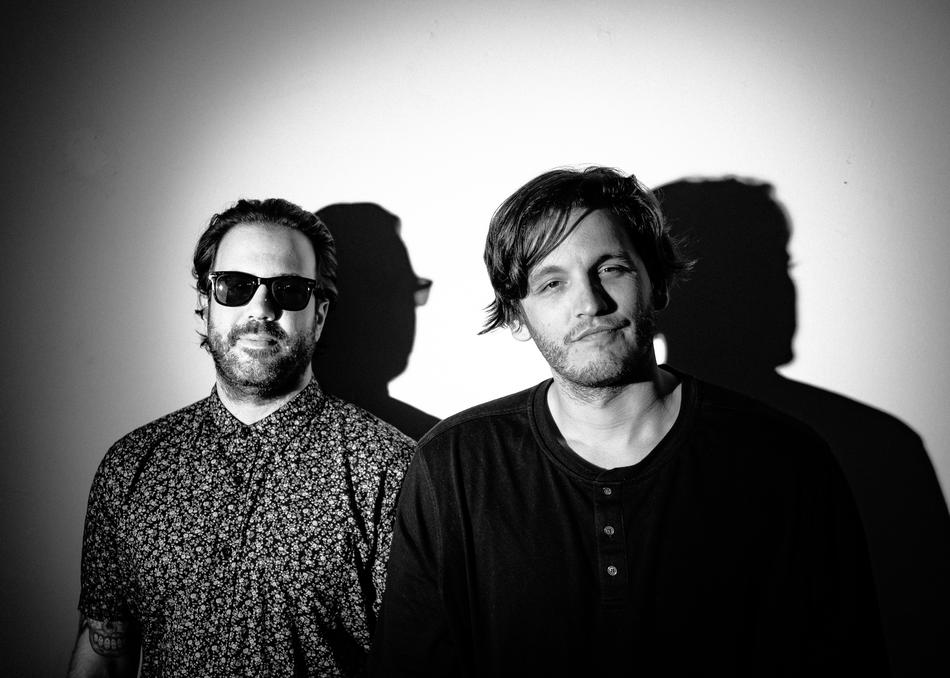 credit: Emery Becker Photography
Magic Bronson - Nervous
Magic Bronson is comprised of Michael Nicastro and Matthew Lieberman. The two say they will never write the same song twice. Drawing from a large well of influences but never latching onto one sound or style the two spend a large majority of their time locked away in their studio. The band is non traditional in the sense that they don't jam to write songs. Each member has their own recording set up and it works in a variety of ways. Often times Nicastro will have a beat he's working on and Lieberman will come play bass and add some lyrics or Lieberman will bring in a beat with lyrics and Nicastro will strip it down and build it back up into something even better. Its a constantly evolving process that allows the duo a chance to have unique and different sounding songs while still keeping it Magic Bronson.
Magic Bronson's 2014 debut full length "Wildlife" spent 7 weeks on the CMJ Top 200 and has racked up over 800,000 plays on Spotify. The album also saw a steady steam of TV/Film placements with songs featured in "Graceland" (USA Network), "You're The Worst (FX), DICE (Showtime) and in the feature film "Certain Women" (starring Kristen Stewart & Michelle Williams) which premiered at Sundance Film Festival in January 16'
Magic Bronson spent 2015 writing and recording eventually ending up with around 20 demos. After bringing those demos to producer Mike Malchicoff they ended up with 5 brand new tracks that became the Magic Bronson EP released April 2016. KCRW named "Hell With A Water Pistol" their track of the day and Kevin Bronson of BuzzbandsLA gave high praise calling the EP "five bass-propelled songs with rave-ready production, surprising twists and clever lyricism." 2016 also saw the band expanding to a 3 piece with drummer Michael Brown which helped land them the coveted Monday night residency at The Satellite in Silverlake as well as a spot at the Echo Park Rising Festival. The band finished up 2016 by releasing the single "What a Week" which was featured in the Kendall & Kylie Jenner Holiday Ad for PacSun and had their song "Rider Rider" in the Spotify 2016 Holiday Ad that was featured in 24 different languages worldwide. Their new single "Nervous" premiered on Billboard.com and the band is currently in the studio with producer / mixer Will Brierre (Xylo, American Authors, Walk The Moon) working on a new full length record.
Subgenre: Alternative
From: Los Angeles, CA