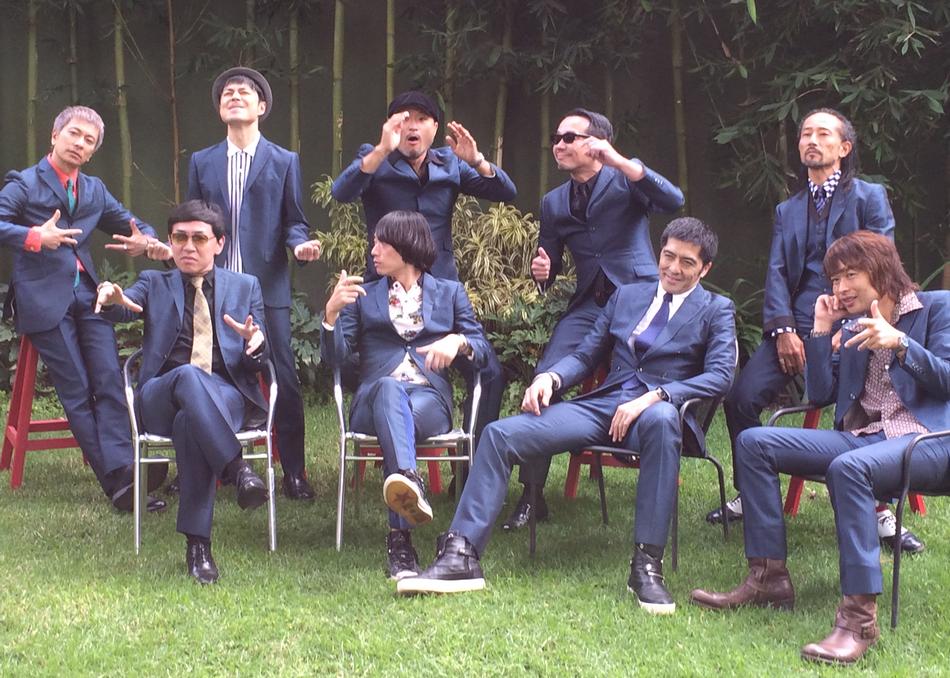 Back in the late 1980s, a group of musicians rose from the Tokyo street/club scene, and called themselves, "Tokyo Ska Paradise Orchestra." It was not long after that their overwhelming live performances attracted significant attention from Tokyo audiences, and their first independent release, the vinyl only "TOKYO SKA PARADISE ORCHESTRA" with its now-famous yellow jacket, was released in 1989.
The following year, they made their major debut with the single, "MONSTER ROCK," followed by the album, "Sukapara Tojo." Ever since, the band's popularity has grown exponentially with fans and fellow musicians alike, having earned credibility and the reputation for their one and only "Tokyo Ska" music, which puts a playful and diverse spin on traditional ska tunes.
In 1991, a mere year after their major debut, they performed a sold-out show to over 10,000 people at the legendary Nippon Budokan. That was the perfect kick-off for what would become an illustrious musical journey where they've gone on to perform all around Japan and in over 26 countries. Their profile increased even further with the 2002 album, "Stompin' On DOWN BEAT ALLEY," which sold half a million copies in Japan and topped all the local charts. Ever since 2000, they not only began touring internationally but also became an icon at various world-famous festivals such as; Glastonbury, Eurockeennes, Bonnaroo, and were the first Japanese acts to perform on the main stages of Coachella and Vive Latino in recent years.
2014 witnessed the band celebrating their 25th anniversary with a special nationwide tour and their 19th studio album, "Tokyo Ska Forever," marking a significant milestone for this iconic, yet ever-evolving band who continue to challenge and surprise audiences with their music.
Subgenre: Jazz
From: Tokyo, JAPAN