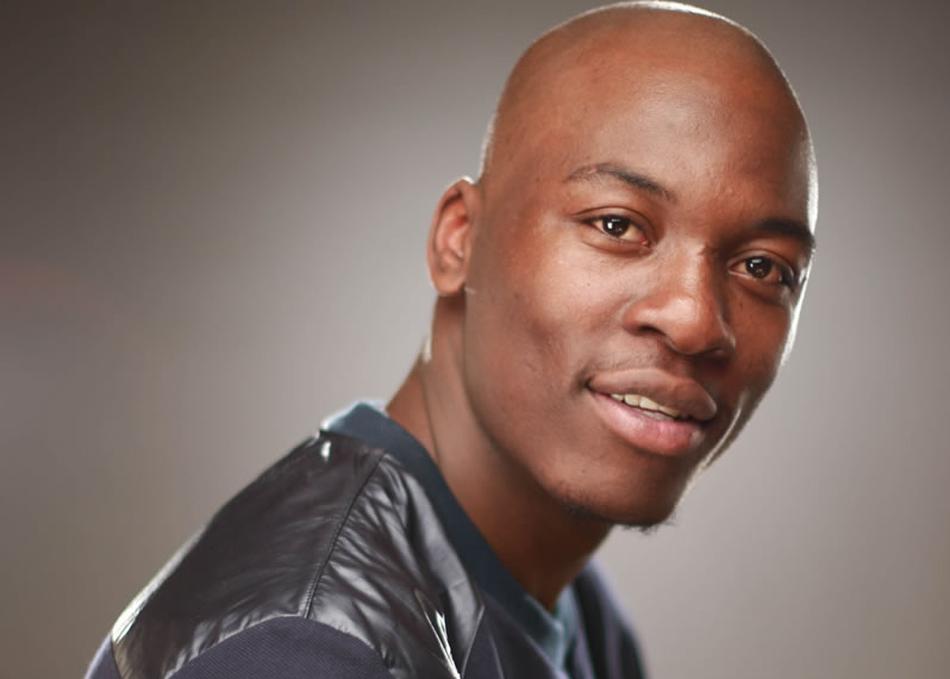 Born in the DR Congo in 1983, Eddie Kadi moved to the UK at the age of eight where he grew up in Fulham, West London. He attended the Henry Compton secondary school, of which the sprinter Linford Christie is also an alumnus. While studying media technology at Kingston University in Surrey, Eddie Kadi began hosting stand-up shows which further cemented that entertaining people seemed to come naturally and he's never looked back since; he now counts the likes of Tinchy Stryder, Wretch 32 and Miss Dynamite among his fans.
Eddie is fast becoming a household name within the British comedy scene. His unique brand of clean energetic comedy is insanely infectious and, with his quick wit and unpredictability, he is undisputedly a natural entertainer.
2010 was a big year for Eddie; an undeniable highlight being his inaugural headline arena show, An Audience with Eddie Kadi at the O2 Arena on September 4th. Pre-sale tickets sold out in less than 12 hours prompting an extra allocation to be released. The booking seemed ambitious for a comedian that seemed a relative unknown, however Eddie went on to fill the arena with 8,000 people, and an evening of guests, including Tinie Tempah and N Dubz, dancing, games and lots and lots of laughter.
This fantastic gig saw Eddie become the first British black comedian headline the O2 Arena.
Eddie's wickedly strong live following just keeps on building. In 2009 he sold out the IndigO2 after previously selling out the Hammersmith Apollo and Hackney Empire. Eddie has won Best Male Comedian at the Urban Comedy Awards 2009, Top 5 UK Comedy Talent from Channel 4 Talent 2008, Best Male Comedian Nominee at the BECA Awards 2008, Best Newcomer at the BECA Comedy Awards 2006 and Artist of the Year at the Vine Awards 2006. With a wealth of experience and a building reputation, Eddie is fast becoming a powerful force within British comedy.
As well as being a comedian, Eddie has an array of other talents such as hosting, acting and public speaking. In 2011, Eddie guest starred in the British film, Anuvahood, directed by Adam Deacon. He played his popular parking attendant character, which has had hundreds of thousands of hits on YouTube from when he first performed it live on stage.
Since leaving Choice FM in August 2012, Eddie Kadi has gone on to host some of the biggest events including the London 2012 Olympics basketball games. He also hosted the 2011 and 2012 Vinspired awards which is considered one of the largest national event of its kind to celebrate youth volunteering across England with performances from top British acts such as Natasha Beddingfield, Wretch 32 and Tinchy Stryder. He will be hosting the biggest African concert of the year – Africa Unplugged taking place at the Wembley Arena, August 2012.
An avid football fan; Eddie has become a regular pundit for ESPN's irreverent football chat show Talk of the Terrace, Sky sports flagship football fans show Soccer am and has enjoyed several guest appearances on BBC Radio 5Live's Fighting Talk. In the past Eddie has guest presented on Radio 1Xtra, contributed to CBBC's animated series Tinga Tinga Tales and has been involved with numerous film and television appearances and projects.
Eddie's continuous support for the community has always been an important aspect of his life. In 2011 he teamed up with the Spirit of London awards where hosted he the youth led awards at the Royal Albert hall with Stacy Solomon. As an ambassador for the awards, Eddie also gives talks in schools around the capital.
Current, relevant, thought provoking yet refreshingly, controversy free, Eddie Kadi has proven himself to be the consummate entertainer. He is gifted with the ability to reach across cultures and break down social stereotypes as he delights his diverse audiences. There are three charities in particular close to Eddie's heart; he is an ambassador of War Child and Merlin and a patron of Save The Congo.
Subgenre: African
From: London, UK-ENGLAND