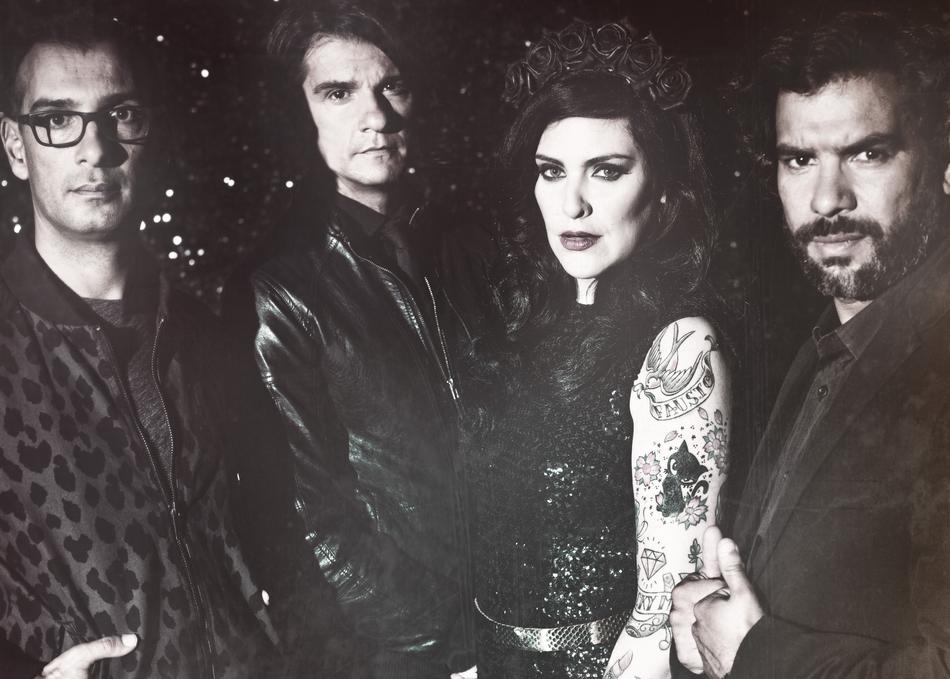 The Gift - Love Without Violins
The Gift is an indie band with a sound that ranges from pop rock to electronica using elegant arrangements that include anything from strings to subtle analogue synthesizers. They are pioneering icons in the Portuguese DIY scene, hugely successful in Portugal where they have had several no. 1 hits.
Sonia Tavares' powerful and versatile voice is perhaps their most emblematic trait, but media and fans often say that it is on stage that the band reveal their best with energetic, surprising and elaborate shows that can be adequately presented on big festival stages, arenas or small intimate environments like theaters and small clubs.
Born from the creative forces of brothers John and Nuno Gonçalves, the four-piece, comprised of guitarist Miguel Ribeiro and vocalist Sonia Tavares, have been right at the forefront of the DIY movement in Portugal for twenty years. Running a slick operation through their own label, La Folie, they look after every aspect of their own career - from financing their recordings to the art direction, styling and live performances - a visual spectacle that caught the attention of The Flaming Lips,whom they supported on their Yoshimi Battles The Pink Robots' American tour.
The Gift have played all over Europe, toured the USA and Canada several times, visited Australia and Asia but it is in Spain and Brazil that the band has become more established outside their home country of Portugal; where they have achieved gold/platinum status on record sales and topped the radio airplay charts for many years.
With albums produced in the past by Howie B and Ken Nelson, they are now finishing what the band considers to be their best record, produced and co-composed by Brian Eno and mixed by Flood.
The first offering from their upcoming new album - Love Without Violins - sees the Portuguese band sharing vocal duties and instruments with Eno, who also wrote the lyrics with singer Sonia Tavares. The new cut is a telling demonstration of both The Gift's range of influences and their command of their medium.
"We were not thinking about the roles of each one in the band. Sometimes we exchanged instruments, and some of them tried an instrument for the first time. I played in several songs. It was interesting to me, 'cause I had ideas that I couldn't use at my job because I wasn't working on such subjects", explains Brian Eno.
Following up on the success of their internationally acclaimed latest album'Explode' produced by Coldplay collaborator Ken Nelson, the band is Portugal's biggest musical export. In Europe, they shared the stage with the likes of Arcade Fire and Portishead, went on to win an MTV Europe award for best Portuguese act, and toured USA and Canada supporting Anna Calvi.
The new single "Love Without Violins" offers the first taste of the foursome's newly developed experimental sound. And, with a new album in the pipeline for next spring, they're set to be a real force to be reckoned with.
Subgenre: Alternative
From: Alcobaca, PORTUGAL