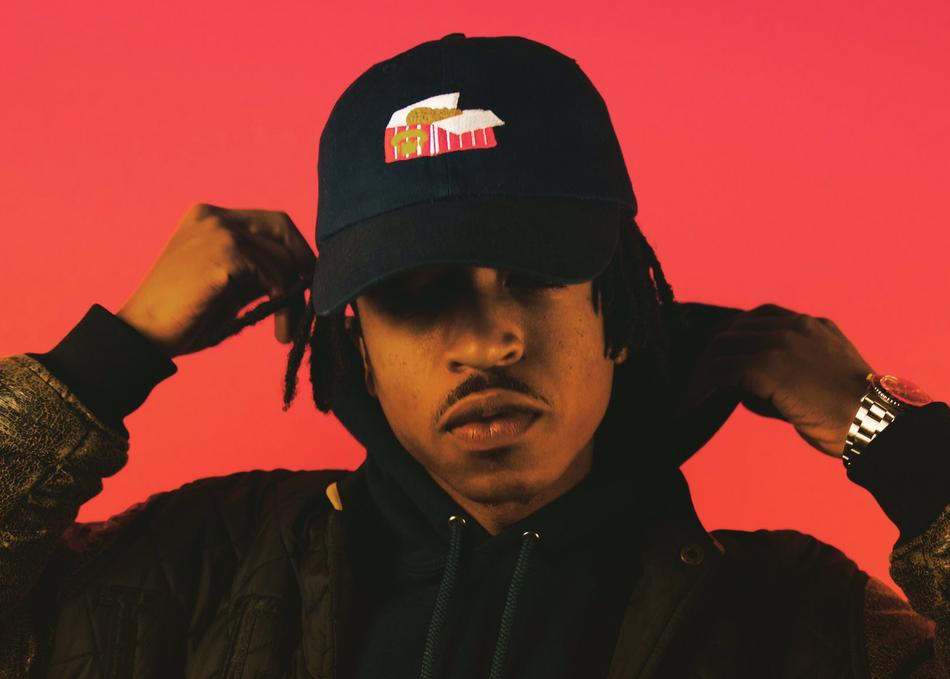 Dyme-A-Duzin - THAT CHICKEN
DYME-A-DUZIN'S BIO
Brooklyn's own, by way of Crown Heights, Dyme-A-Duzin is proving himself to be a force to be reckoned with. As one of today's most talented songwriters and versatile entertainers, Dyme-A-Duzin is a rising star. Named one of the "10 New NY Rappers To Watch Out For" by Complex magazine, Dyme-A-Duzin is the voice of his generation.
Since emerging onto the music scene, the 24 year old Rap phenom has garnered the attention of Hip Hop aficionados and music execs. Dyme has graced stages locally and internationally with performances at venues such as SOB's, The Knitting Factory, House of
Blues, The Fillmore, Club Koko (in London), SXSW, BK Hip Hop Festival, and more.
Dyme's first project was with Warner Bros. which featured production by Harry Fraud, Omen, Plain Pat and Emile. Among the many Hip Hop artists Dyme has worked with are Joey Bada$$, CJ Fly, and the late Capital Steez. His "New Brooklyn" single premiered on Jay Z's "Life + Times" website, and hit the airwaves on Peter Rosenberg's show on Hot 97.
Dyme-A-Duzin's upcoming project "Crown Fried" is slated for release at the top of the year. His leading single "That Chicken," caught the attention of Brooklyn Veteran, Fabolous. Together Dyme and Fab collaborated on the remix to deliver the official music video: "That Chicken" Remix"
Dyme-A-Duzin continues to build momentum with the release of his 2017 surprise EP entitled "Ghetto Olympics." The concept of this five track EP derives from Dyme's views on the attributes needed to overcome struggles and obstacles that get in the way of success, relating it to the same stamina and perseverance that are required to win a gold medal . This EP serves as a prelude to his upcoming album "Crown Fried".
Dyme-A-Duzin's goal is to change the standard way of thinking in our culture and pave the way for others to express themselves freely through the art of music. Dyme's passion is to usher the new generation forward, in honor of the Hip Hop legends before him. Keep an ear out for Dyme-A-Duzin in the coming weeks he's expected be doing some big things.
Subgenre: Hip-Hop
From: BROOKLYN, NY, UNITED STATES