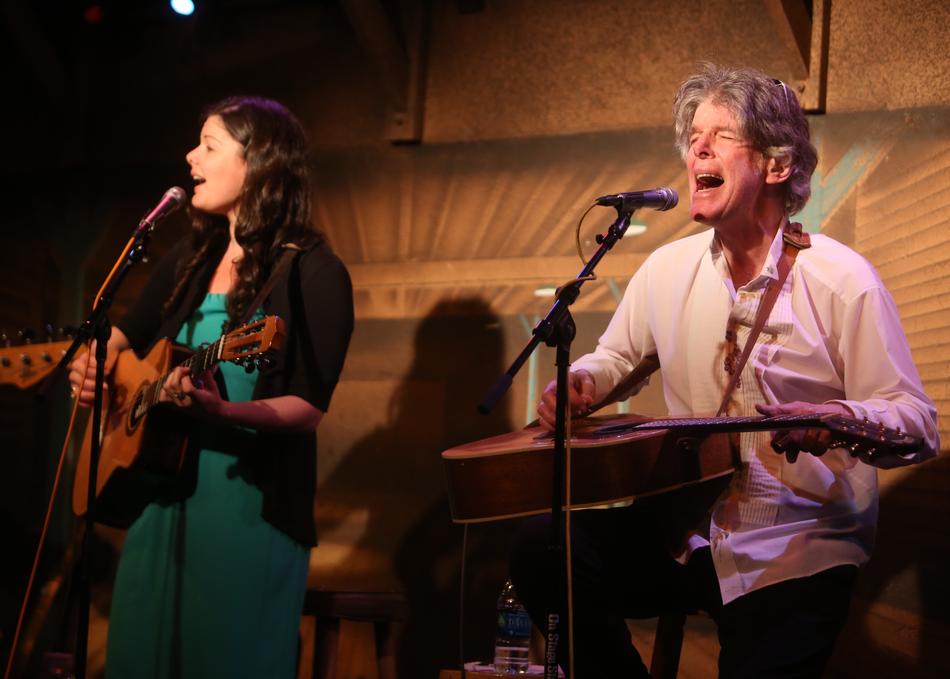 Peter Lewis (Moby Grape) & Arwen Lewis - Winter
Peter Lewis and Arwen Lewis perform an engaging acoustic set of original songs from each of their own catalogues, as well as Moby Grape classics. The songs performed by the duo highlight intriguing guitar orchestration and strong, soulful voices, accompanied by story-telling lyrics.
Peter Lewis is an American musician, composer, songwriter, guitarist, and a founding member of the San Francisco Rock and Roll band Moby Grape. Peter will be promoting his fourth solo record titled "Just Like Jack" that is set for release on Austin Based label SteadyBoy Records.
Arwen Lewis, daughter of Peter Lewis, is an American musician, singer and songwriter, and she will be promoting her recently released studio album titled "Arwen" on NYC label Omad records. Her debut album is a collection of twelve Moby Grape songs, featuring Arwen as primary artist and lead singer, and Peter as a composer and musician. "Affirms the great American songbook that always lurked inside the Grape's all-American psychedelia" - David Fricke, MOJO Magazine
Subgenre: Rock
From: Lompoc, CA