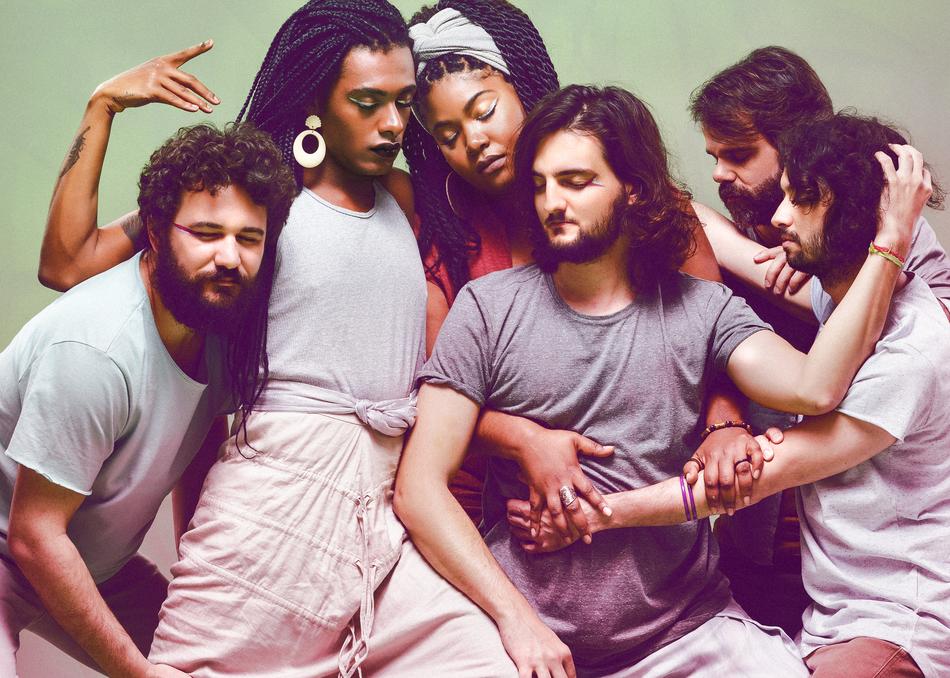 Liniker e os Caramelows - Remonta
Liniker e os Caramelows is a Brazilian band formed in Araraquara city, hinterland from São Paulo. The group was born from the meeting of transgender singer Liniker Barros, with Rafael Barone (bass), William Zaharanszki (electric guitar), Péricles Zuanon (drums), Márcio Bortoloti (trumpet), Renata Éssis (backing vocal) and Bárbara Rosa (in memoriam).
With musics created about letters wrote by Liniker, the band became a hit in October 2015, when released - by Youtube - three songs from a EP named Cru (band's first work) that together have more than 10 million views. Since then, the group performed in several regions of Brazil, relevant festivals (among these, highlighted performance at Bananada Festival (Goiânia/GO) and MADA (Natal/RN)), and important concert halls, Circo Voador (Rio de Janeiro/RJ), Ópera de Arame (Curitiba/PR), Auditório Ibirapuera (São Paulo/SP) are some examples.
In September 2016, Liniker e os Caramelows released their first studio album, Remonta, recorded in Red Bull Studios, São Paulo; produced by Marcio Arantes. This new project, makes the band keeps a new tour with new musicians added: Fernando TRZ (keyboards), Marja Nehme (percussion) and Eder Araújo (sax).
In the same year, Liniker e os Caramelows won the Prêmio Multishow in revelation category and was in the third place nominated by Rolling Stone Brasil on the list best albums of the year.
Subgenre: World
From: São Paulo, BRAZIL