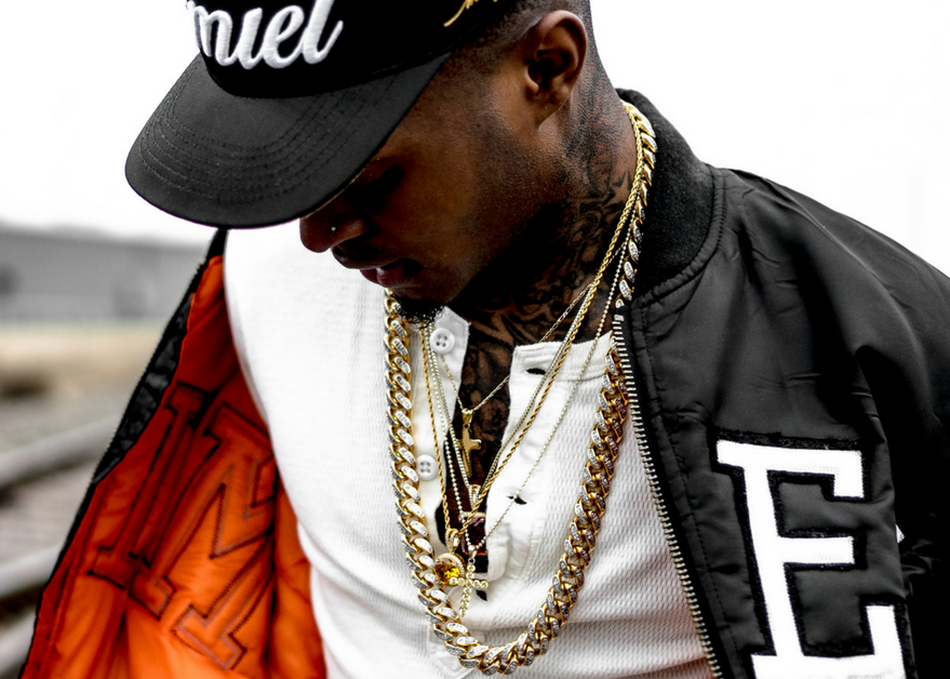 Imaj - Something Real
Dallas native Imaj began honing his craft at the age of 12. Homeless at an early age, Imaj moved in with his grandfather who exposed him to the musical sounds of his church. After graduating high school, Imaj was faced with the difficult decision of pursuing music full time. Giving college a try with no luck, he decided to follow his dreams and make a difference. With no support from his family, Imaj, like all starving artists, faced hardships that would help make him the man he is today. Bouncing from couch to couch every night, not knowing if tomorrow was going to bring another meal, and having to work non-stop has made Imaj one of the most humble and hardworking artists in Dallas.
 Imaj is a quadruple threat showcasing his rapping on "Dead Presidents", having a hand in all of his productions, writing on every single record, and singing with the best of them. It wasn't long before local award winning tastemakers Rudy "Coach" Flores, Ricky "Slikk Muzik" Offord, and Rene "Spank" Martinez encountered Imaj on social media and brought him into the studio. Imaj's lead single titled "Something Real" and his street single "Dead Presidents" are both receiving local and regional attention. Only time and hard work will tell if Imaj's music is Something Real.
Subgenre: Hip-Hop / Rap
From: Dallas, TX, UNITED STATES