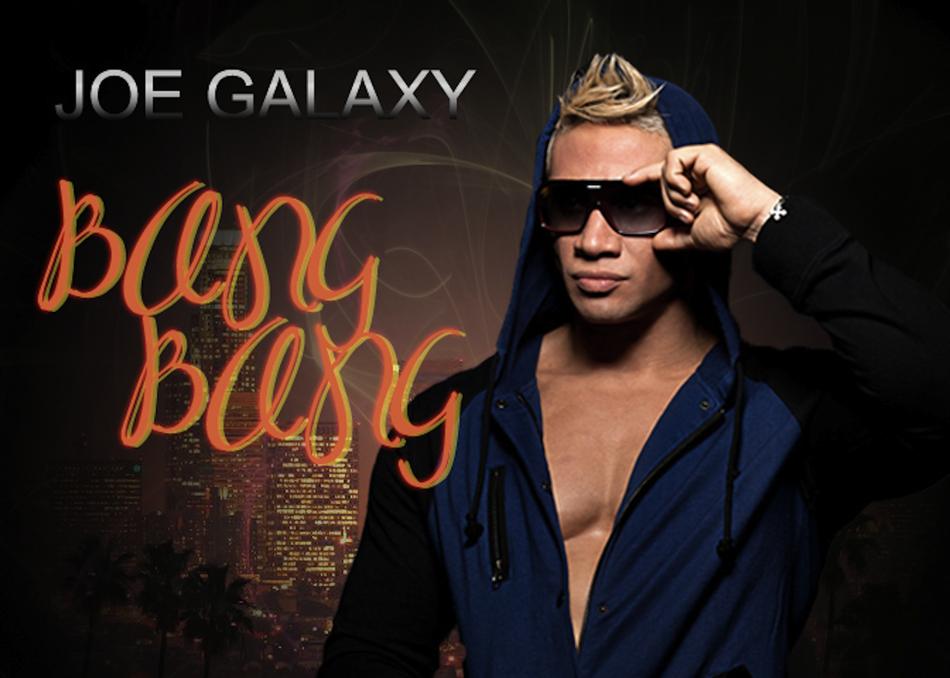 Joe Galaxy - JOE GALAXY "Bang Bang" Ft Renegade Foxxx
Joe Galaxy has millions of followers and views on the worlds social media. Already acclaimed as the one to watch for 2016 after the release of his new smash single "Drinkin the Night Away" with Grammy Nominated producer "Taj" Phillip Jackson & Industry Juggernaut Renegade Foxxx, plus his club banger remix "Walk It" featuring Pitbull & Renegade Foxxx.
Sun Star Records artist Joe Galaxy is anything but your typical musician. The multi-hybrid rhymer showcases a futuristic sound that crosses genres and delivers music that appeals to fans of techno, pop, rock and hip-hop. Influenced by everyone from Beethoven to Nirvana and Led Zeppelin to Lil Wayne, Galaxy got his break after meeting Still Hustlin' CEO and flagship artist Renegade Foxxx at a radio station. Foxxx, an innovative star in his own right, was immediately drawn to Galaxy's magnetism and passion for music. The two quickly began collaborating on tracks, birthing the infectious dance club anthem "Crazy Sexy" and the motivational "Bankroll". Joe started 2013 dropping the smash hit single "Hot College Girl" in February. Joe continued 2015 by completing his album and double releasing "Walk It" Ft Pitbull & Renegade Foxxx and "Drinkin the Night Away". This is the year to be "Grateful" and release the debut album early Spring called the same: "Grateful". An accomplished actor who has appeared in various commercials and even an episode of America's Most Wanted, Joe Galaxy will continue working on his craft as he pursues his career in music. With a few movie roles on the horizon, Galaxy will be making an impact on popular culture in every facet of entertainment. Galaxy is the definition of a modern entertainer, crossing boundaries and pushing the limits while still staying true to himself. Joe looks forward to dominating the rest of the year and introducing his sound to the world. Get ready for Joe Galaxy's Hangover Sequel, "I'm So Drunk" & club banger, "Bang Bang" set for release soon.
Subgenre: Hip-Hop / Rap
From: Miami, FL, UNITED STATES