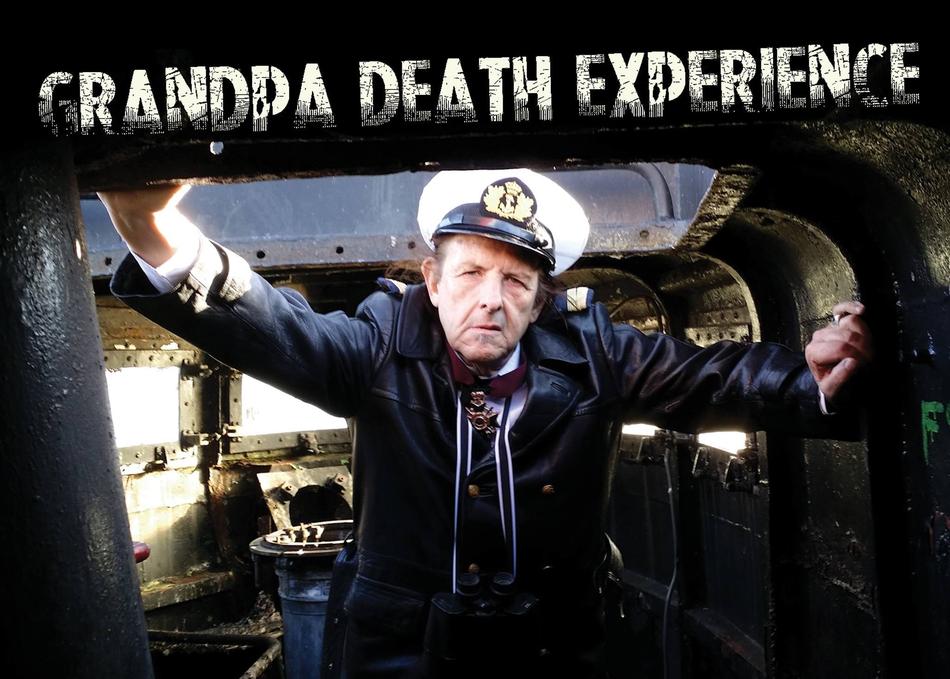 Grandpa Death Experience - 2nd Chance
'The Unforgiving Shoe Of The Future' is the debut release from the Amsterdam-based band Grandpa Death Experience. The band itself is the vehicle for Canadian-born singer, guitarist, songwriter and producer Ron Goudie.
Goudie's story in rock'n'roll began in the late 1970's in Southern California as a member of seminal hardcore band Modern Warfare. The band's own imprint Bemisbrain Records served as the springboard for Goudie's career in music which saw him become one of the founders of Enigma Records, a transformative label in the American music business. Along the way he signed and produced Stryper (the first mainstream Christian metal band) and signed, produced, engineered or mixed everyone from Poison, Agent Orange, T.S.O.L., GWAR, Flaming Lips and Death Angel to Mojo Nixon & The Skid Roper, in addition to holding executive positions at various labels.
Goudie eventually landed broke and broken in Amsterdam in the late '90's and over the past four or five years has slowly put together the Grandpa Death Experience with chief co-conspirator drummer/multi-instrumentalist Carlos Manso. The bittersweet and often humorous lyrics trace Goudie's struggles with substances and relationships. Goudie quips: "When a man is at the end of his rope, that's when the shit gets really interesting." The music ranges the doomish grooves of 'Hell is Cold' and 'Heavy Load' to more rock flavored ballads 'Sweet Lenore' and 'Broken Heart' to the punk goof of '2nd Chance', which reminds of his time with Modern Warfare. Ron says: "I own these songs, I paid for them and they are mine."
"You make your old man real age work for you...keep it creepy and confessional." - Kim Fowley (legendary producer and someone who knew more than a little about being creepy)
Subgenre: Garage
From: Amsterdam, NETHERLANDS