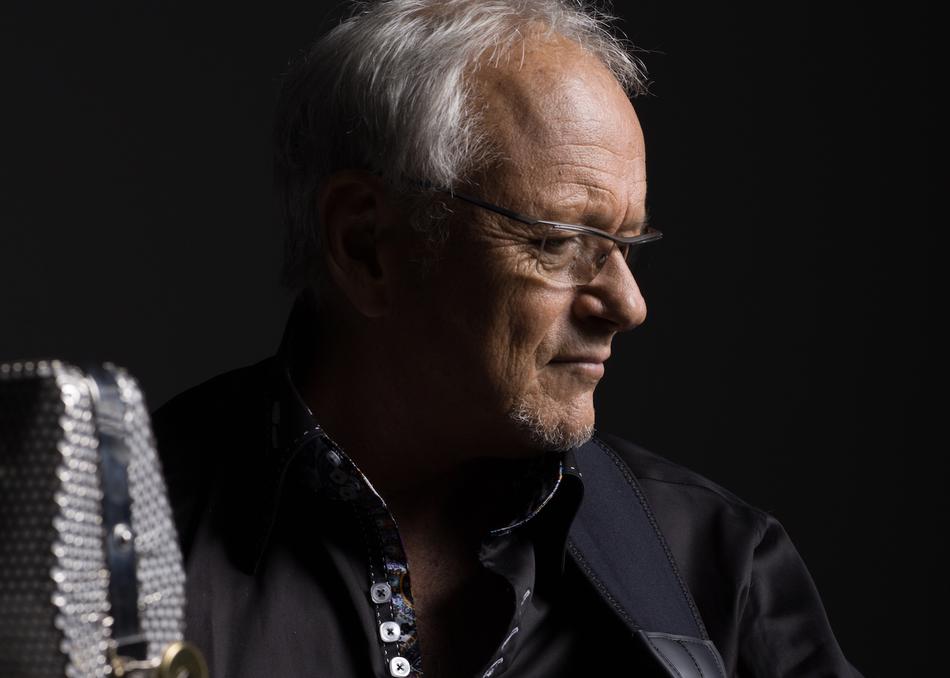 Jesse Colin Young - Darkness Darkness
Jesse Colin Young
For 50 years Jesse Colin Young has been singing songs about peace, relationships, and the environment. From his folk days in Boston and his first record, Soul Of a City Boy, he has articulated and recorded the tumultuous times of the 60's, 70's, 80's to the present, while reminding us that it is all about family, community and the precious natural world we live in. His musical style is now considered Americana, but in fact it his unique fusion of jazz, blues, folk and rock with an emphasis on his extraordinary voice that makes his unique sound.
Jesse's career is best defined by his recording of Get Together with the Youngbloods. In 1969 this one song pivoted him onto the stadium and outdoor concert scene. His touring schedule was with the rock band A listers of the era: Led Zeppelin, Crosby, Stills, Nash and Young, The Doors, Janis Joplin, The Grateful Dead, Jefferson Airplane, The Beach Boys,The Allman Brothers, Steve Miller Band, Van Morrison and many others.
The Youngblood's version of "Get Together" has been heard by millions from the Forrest Gump soundtrack in 1994, Cats and Dogs: Revenge of Kitty Galore, Fear and Loathing in Los Vegas, The Simpsons "Oh Brother where Bart thou" and "Tree of Horror II", and South Park's "Smug Alert". "Get Together commercials" include The Pepsi commercial for the 1995 Super Bowl, the Luv's commercial in 2010 and Kentucky Fried Chicken in 2014.
"Darkness Darkness", written by Jesse, was in Jack the Bear (1993), was the theme song for the James Cameron movie Ghosts of the Abyss in 2003 and was in the trailer of TV series Bloodline (2015). A cover of the song by Robert Plant won the Grammy for Best Rock Vocal in 2002. Many still cover it today.
2016 and 2017 will be productive times for Jesse. Starting Sept 16, 2016 he will begin the re-release of his 1970's LP catalogue starting with Song For Juli on Audio Fidelity. Jesse is currently working on a collection of new recordings to be released in 2017 and will plan a tour in the fall. Throughout his professional life of recording and touring, Jesse has always taken the time to dedicate his life to giving back to the world. He has performed on behalf of organizations ranging from No Nukes, The Dream Foundation and Saratoga Warhorse, to Prep Fest and the Kona Pacific Waldorf School. Holding environmental accountability, Veteran support and quality education as a moral code of action, Jesse remains committed and active as an individual and performer.
www.facebook.com/jessecolinyoung www.jessecolinyoung.com
Subgenre: Singer-Songwriter
From: Kona, HI