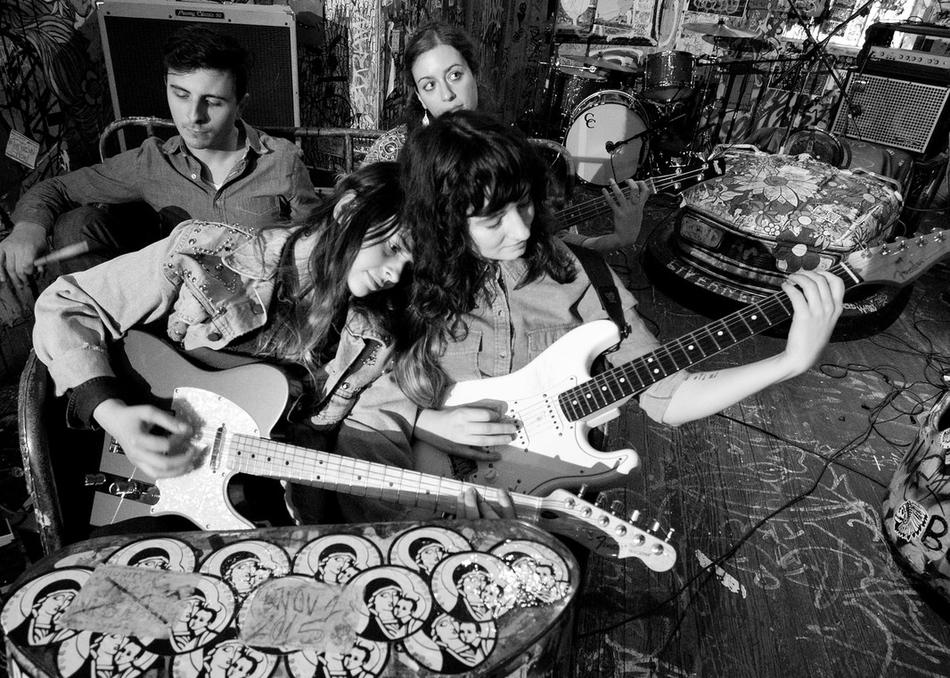 Queen of Jeans - Dance
Queen of Jeans is the grit-pop project of singer/songwriter Miriam Devora, guitarist Matheson Glass, bassist Nina Scotto and drummer Patrick Wall. The music, lush in its retro guitar and ethereal three part harmony composition, is clever while introspective, sparking comparison to the likes of Roy Orbison, Cocteau Twins, and contemporaries Warpaint and Angel Olsen.
The Philadelphia-based band released their debut self-titled EP in January 2016 and has already garnered noteworthy recognition opening for national bands while selling out their own headlining shows in Philadelphia. They took part in WXPN's XPoNential Music Festival, playing alongside artists such as Brandi Carlisle, Kurt Vile, Alabama Shakes and Ryan Adams, and have gained both national and international radio play, including the BBC in London.
The band is currently working on their first full length album, due in 2017.
Subgenre: Indie Rock
From: Philadelphia, PA