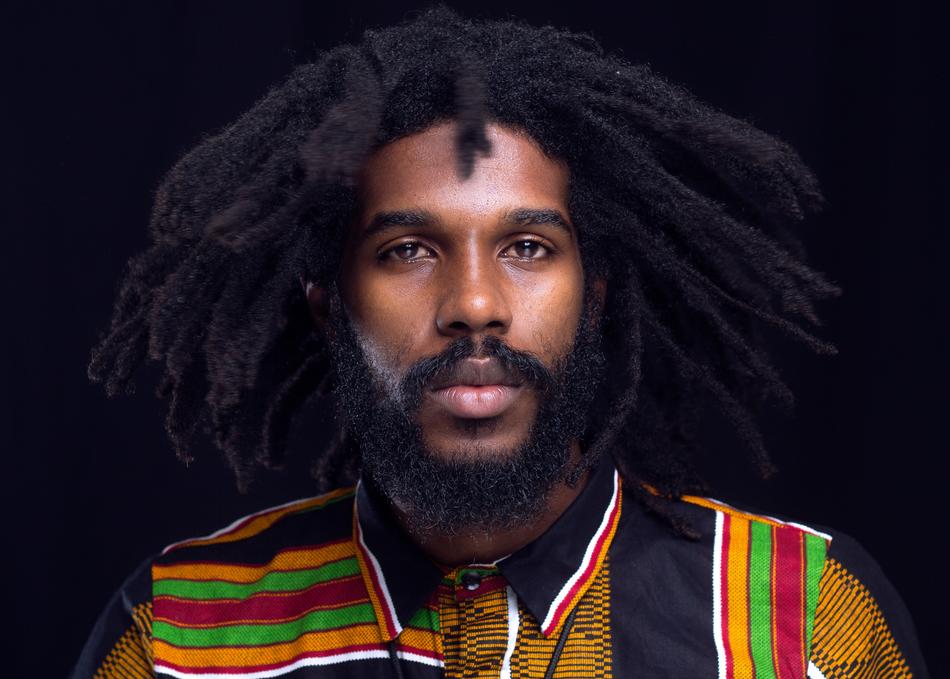 credit: Nickii Kane Visuals @nickiikane
A son of the creatively-inclined island of Jamaica, Shane "Koro Fyah" Dixon has embraced his mission to leave an indelible mark on its rich music history. Like the ancient warriors, he is approaching his mission without fear. Consciousness is his mantra no matter the lyrical content that could be romantic or revolutionary; hip-hop or reggae.
Koro Fyah is a lyrical poet from the Bebble Rock Music Family boasting great range and versatility. When he puts pen to paper, whether it is a poem or a song to a reggae, hip hop, or lover's rock riddim, his lyrics will resonate with an audience of lovers while stirring conscious thoughts in the most militant revolutionary. On stage, Koro is sure to rouse the crowd with his mesmerizing performance that will command their attention.
However, for Koro Fyah, it is not just about making good music. His songs are as much about contributing substantive and thought provoking content as it is about entertaining his audience. Recognizing the void in today's music that is unsuited for the harsh and troubled times that we live in, Koro has taken an admirable stance to forever strive for positivity in his music. He intends to be an integral part of a change that people all over the world can believe in.
Koro Fyah first love is music. From an early age, he sought opportunities to hone his natural talent on the inspiring streets of Kingston. He has worked diligently on his craft, creating and learning from others veterans in the business. His influences range from local to international artistes, such as Peter Tosh, Sizzla, Wu-tang, and Nas but the memories of his mother singing to classics from Marvin Gaye and Stevie Wonder will always stand out in his mind and keep him focused on his mission. They have all played a role in shaping his impressive writing technique and vocal delivery that the world will soon come to know.
Koro broke on the Jamaican music scene with several tracks recorded by the Bebble Rock Music Family. His first official releases were featured on the Bebble Business album that debuted in 2007. He followed up with the single Make A Way on the Thiefin' riddim, that was produced by Raspire, a Californian-based production house. He has since collaborated with various artistes over the years, including his appearance on the underground classic "Betta Mus Come" off label mate Kabaka Pyramid's Rebel Music EP.
Now pursuing his solo career and armed with an arsenal of new singles, Koro is poised to take on the world. His catalogue of inspirational music will undoubtedly make him an ambassador for quality conscious music. Being a rooted proponent of Rastafari, this foundation motivates Koro Fyah as he advances its way of life and proclaims the coming of a New dawning in music.
In 2016 Koro released his 1st official debut project "Rough Diamond" to critical acclaim both locally and internationally. The 8 track EP features inspirational singles such as "New Day", the powerful ganja anthem "Eyes Red" and the poignant Afrocentric anthem "Red Green and Gold" alongside label mate Kabaka Pyramid. Touring Europe in the summer of 2016 and exposing his talent on some of the largest reggae stages in the industry Koro Fyah is poised to burst onto the scene in a big way.
Subgenre: Dub / Dancehall
From: Kingston, 02, JAMAICA