Wednesday, March 16
8:00PM - 8:40PM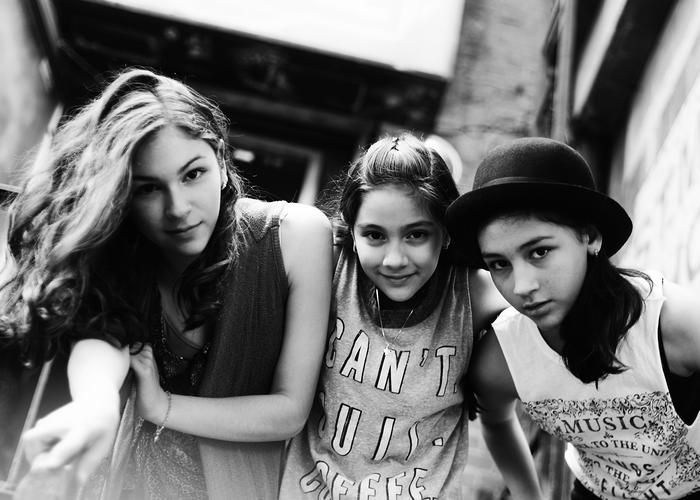 "We are three sisters from Monterrey Mexico, Daniela (15) Paulina (13) and Alejandra (10), and we love music."
When Daniela and Paulina were 5 and 3 they attended a music and theater summer camp. They loved it so much they became regular students in the program. A year later they both started piano lessons. In the meantime they listened a lot of music, starting with, infants songs, Barney and then AC/DC, Muse, Queen, Pink Floyd introduced by their parents. They liked it all!
By the age of 8 Daniela and her sisters were playing, and loved, the video game Rock Band. Dany added guitar lessons as she excelled at the game instrument.
Paulina was then 6 and wanted to follow her big sister by adding another instrument. Rock Band impacted her choice; she had great rhythm and coordination on the drums. With great difficulty, her parents found a teacher who would take a six-year-old drum student.
Alejandra started ...
Show the rest
Details
Access
Music Badge, Platinum Badge, Music Festival Wristband, Artist Wristband
Genre
Tags