Presented by: New Frontier Touring
Wednesday, March 16
9:00PM - 9:40PM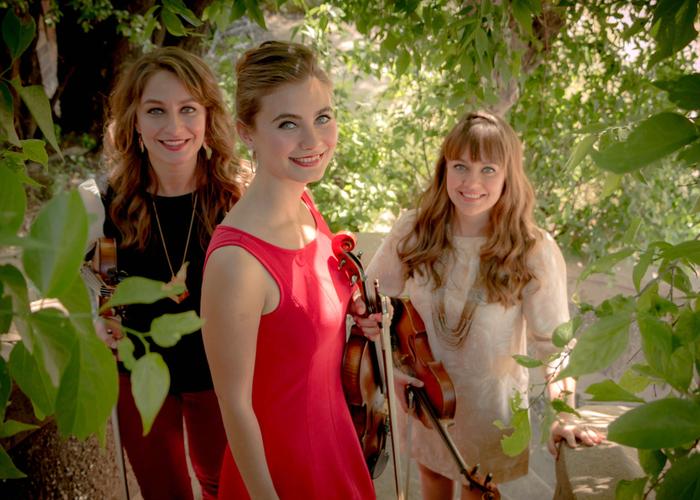 When the Quebe Sisters from Texas take a stage, and the triple-threat fiddle champions start playing and singing in multi-part close harmony, audiences are usually transfixed, then blown away.
It's partly because the trio's vocal and instrumental performances are authentic all-Americana, all the time, respectful of the artists that inspired them the most.
And whether the Quebes (rhymes with "maybe") are decked out in denims and boots or fashionably dressed to the nines in makeup, skirts and heels, the fresh-faced, clean-cut sisters, all in their 20s, look as good as they sound.
Not surprisingly, the Quebe Sisters win standing ovations at just about every show. It's been that way since 2000, when they started fiddling together as pre-teens.
The sisters' past is as colorful and eventful as their future is bright. Growing up in Burleson, a southern suburb of Fort Worth, Hulda, Sophia and Grace were ages 7, 10 and 1...
Show the rest
Details
Access
Music Badge, Platinum Badge, Music Festival Wristband, Artist Wristband
Genre
Online