The Rise of WhatsApp as a CRM Tool in Brazil
Saturday, March 12
12:30PM - 1:30PM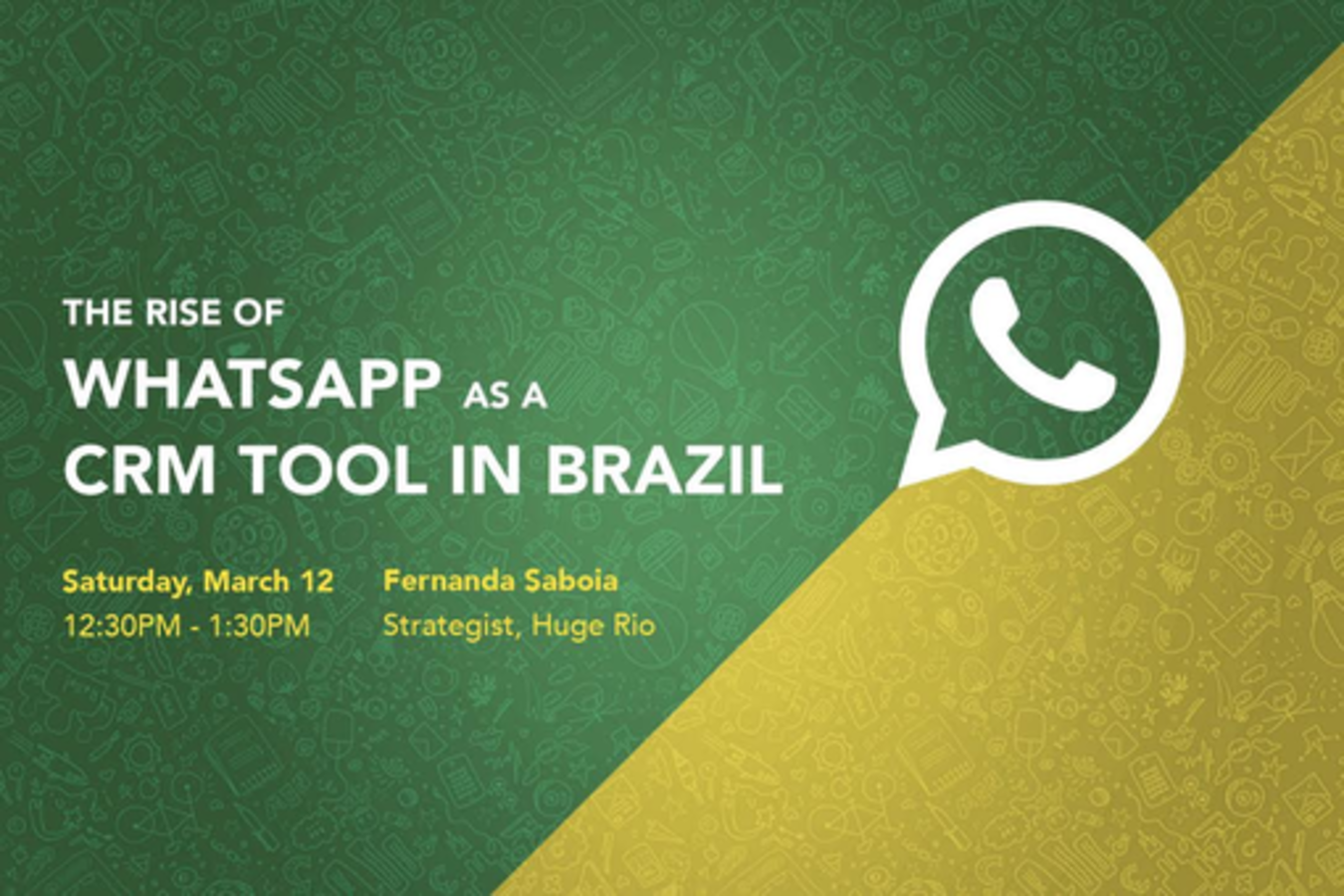 More often than not, users turn a digital service into something other than what it was planned for. In Brazil, WhatsApp has been employed as much more than just another messaging app. Users have appropriated it to serve as everything from an ecommerce solution to a CRM service application.
This talk will focus on how and why everyone - from government agencies to small businesses - is using WhatsApp as the chosen platform to manage relationships and transactions with users, why it matters and why this represents a bigger shift in the way we interact and do business online.
Presenters

Fernanda Saboia
Prod Strategist
Huge
Fernanda Saboia is a Strategist at Huge inc. Rio, where she acts developing business, product and social media strategies for some of the biggest clients locally and globally. She has over 6 years ...
Show the rest